In the last few years travel, has taken on a whole new meaning and so has your new-age traveler. The comfort (so called) of a three star hotel and it's mediocre buffet isn't an experience he's out to seek. Your average joe wants to wander, explore and discover the essence of the place he visits and bask in all its cultural glory. And that's exactly what Christine Manfield's book delivers.
Australian chef and author, Christine Manfield is highly regarded in the international culinary world. She's authored ten books in the past and also written many food columns with international newspapers and magazines. Her tryst with the restaurant business spans over two decades and she's also appeared as a judge on television cooking shows like Masterchef Australia and Junior Masterchef.
In her book, 'A Personal Guide to India & Bhutan' she astutely captures the nuances of traveling to India and Bhutan, and at the same time glorifies them as the perfect destinations for a food-lover. She opens with a set of 'travel tips', some of them common knowledge and the rest very useful, like the section on 'advice for the female traveler'. It illuminates India and its regional cuisines as she explores the aamchi streets of Mumbai's Chor Bazaar, the narrow by-lanes of Chandni Chowk in Delhi or the legacy of Hyderabad. And the last line of her first chapter sets it all in motion: 'Life starts outside of your comfort zone.'
The structure of her book is ingeniously simple; she starts out with travel tips and goes on city by city, with an introduction about the city's culture and heritage properties, the things you must see, a few high-end and budget hotels and finally, the food. She's gone to great lengths to discover good Indian food and that's evident in the way she talks about it. Her listing ranges from high-end restaurants to small corner eateries with deep roots in history. It's rich in substance as well as style and a must for anyone traveling to India.
When I met Christine Manfield, it was 3 in the afternoon and we were inside the heavily-guarded Australian High Commission. As I walked into the kitchen, she stood there with a cone of goat's cheese in one hand and a plate of puff pastry in the other. Huddled around the kitchen counter hypnotized, we watched as she dished out one plate of deliciousness after the next. "I don't have a set menu. I go by flavour combinations and try to marry them with new techniques; that's what contemporary Australian food is all about. I also work a lot with spices and am probably one of the few Australian chefs whose food centers on them" said Christine.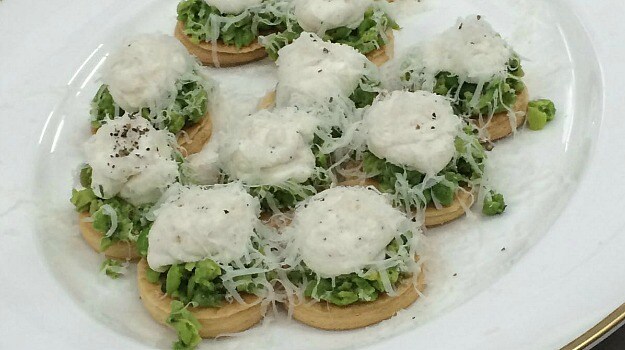 As we cozy up to some tea-and-cake she tells me about the travel tours she organizes - "For me it was traveling which took me to places I didn't know, like India. I bring people here twice a year and never repeat an itinerary. I want them to see India through my eyes, umm, actually more through the stomach (she laughs). India is so colorful and culturally layered, it's absolutely spectacular and I want people to experience it as is. Traveling isn't about eating at a mediocre buffet in a three-star hotel; it's about making your experiences as diverse as possible and what better way to show that that with food."
"The thing that surprises people every time about India is the 'wow factor'! There's still a lot of prejudice about India and Asia in general so when people come here and experience things for themselves, they're left spellbound. It's also extremely challenging but also equally rewarding. It's not a perfect world (she says smiling)."


She delights as she talks about Peru. "It's probably the only country as colourful as India It's pre-colmbian history is so charming, so layered. So are its different landscapes. Did you know Peru is where potato and chilli come from? They've got around 3000 types of just potatoes. Even the chefs in Peru are doing highly evolved contemporary things, like foraging, using indigenous ingredients and giving them a contemporary spin."
Coming back to the topic of Indian food and her favourite Indian chefs, "I think the chef that does it best is Manish Mehrotra and in the same league would be Praveen Anand in Dakshin, Chennai. He's such a scholar and gives his own spin to regular food."
India has got such an incredible home-cooking culture and as we move on to the topic it makes me realise how many different ways there are to see India, it's food and more importantly its tourism which in our current shifty landscape, is remarkable. That, surely, is the way to go.
A Personal Guide to India & Bhutan
By Christine Manfield