It's almost a kind of shock treatment and it almost always works. Quite a few of my friends from Delhi usually perceive
South Indian cuisine
as quintessentially vegetarian. A perception probably driven by the large number of vegetarians who have moved North from
South India
and also restaurants like Saravana Bhavan and Naivedyam in Delhi that have fuelled the 'idli dosa' vegetarian stereotype. I normally take friends like these directly to restaurants like Ponnusamy or Velu Military hotel in
Chennai or Bangalore's military hotels
and it almost always leaves them in a state of shock. These restaurants are dominated by meat dishes and illustrate a recent report that was trending all over.The figures based on the sample registration (SRS) baseline survey 2014 released by the registrar general of India put down the overall number of non-vegetarians across India at 71%, down from 75% in 2004. The figures from South India showed a huge skew towards non-vegetarians: Telangana emerged as India's most non-vegetarian state with a high 98.7%.
Andhra Pradesh
(98.25%),
Tamil Nadu
(97.65%) and
Kerala
(97%) are not far behind. Even Karnataka's 78.9% figure was considerably higher than the National average. A complete contrast from a state like Punjab with just 33.25% non-vegetarians despite being synonymous with some of its iconic chicken dishes. Many of the regions within the Southern States have a rich culinary history where meat has always been an integral
part of diets
. It's continued to this day with
modern diets
and the large number of KFC-inspired local fried chicken chains.From the beef dishes of central Kerala to the offal dishes in and around Madurai to Coorg's famous Pork curry, we take you through some of South India's best known culinary zones and the meat dishes that dominate menus here:
1. The Offal and Mutton Dishes of Southern Tamil Nadu
Chennai might be Tamil Nadu's capital but Madurai in Southern Tamil Nadu is arguably the hub of Tamil Nadu cuisine. Mutton (and offal dishes in some cases) like the 'melt in your mouth' Kola Urundai (mutton balls) are the main stay here and in nearby locations like Chettinadu and Dindigul. The key differentiator in Dindigul's Mutton Biryani is the local lamb.


2. Kongunadu Chicken
One of the most delicious chicken dishes I've sampled is the Pichu Potta Kozhi (shredded chicken) cooked in traditional Kongunad style with free range chicken in Coimbatore. This city is in the heart of the erstwhile Kongunad region in West Tamil Nadu.
(Also read :
10 Best Chicken Dinner Recipes
)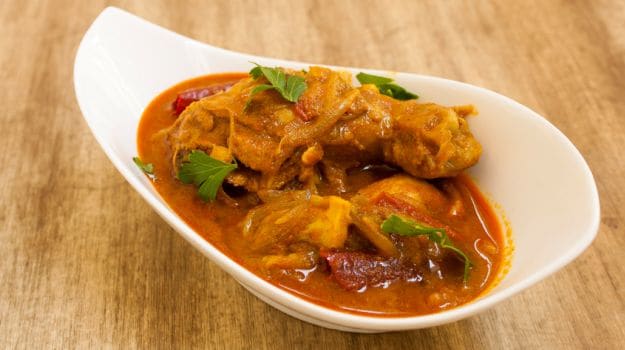 The traditional recipe uses little oil and does not marinate the meat.
3. Coorg's Iconic Pandi Curry
Pandi (pork) curry cooked with an assortment of spices and the quintessential Coorg Kachampuli (a souring agent that accentuates the flavours of the meat) is a dish synonymous with Coorg. This region's cuisine is dominated by meat dishes and most of the produce is locally sourced. Kodava cuisine evolved from the bounties of the forests in the region like wild pig, wild fowl and venison.


4. Kundapura Chicken
The Dakshin Kannada and Udupi region of the state might be best known for its Masala Dosa and evening snacks (like the Mangalore bonda) but restaurants around Udupi town and Kundapura serve one of the region's other must try dishes - the Kundapura Chicken Curry that is paired with Neer Dosa or the flaky Kori Roti made with rice flour that absorbs the gravy.
(Also Read : Kundapura Koli Saaru Recipe)
5. Central Kerala's Beef Variations
There are few cuisines in India that have an array of beef dishes like Central Kerala. There's the stir-fried version (Erachi Ularthiyathu) and there's also the air-dried beef version that's almost unique to Kerala, which is then fried as (Unakka Erachi Olathiyathu).(Also Read : Easy Weekend Recipes: Chicken and Beef)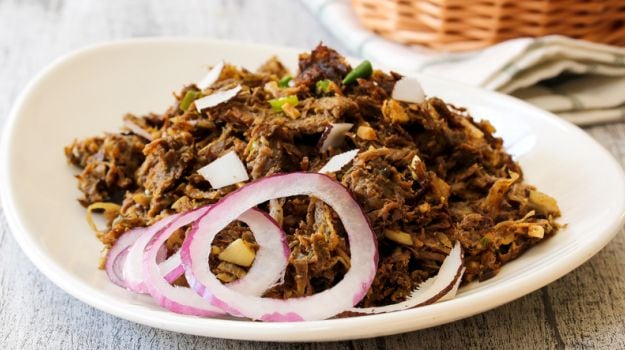 Before the era of refrigeration began, meat was preserved by salting and drying it thoroughly.

6. The Fiery Guntur Style Kozhi Vepudu
Freshly ground spices combined with marinated chicken and fiery Guntur chilies in this iconic Chicken dish that is among the most popular Andhra dishes. Telangana's version of the Chicken curry is equally famous and uses generous quantities of pepper, curry leaves and coconut.(Also Read : 10 Best Indian Chicken Curry Recipes)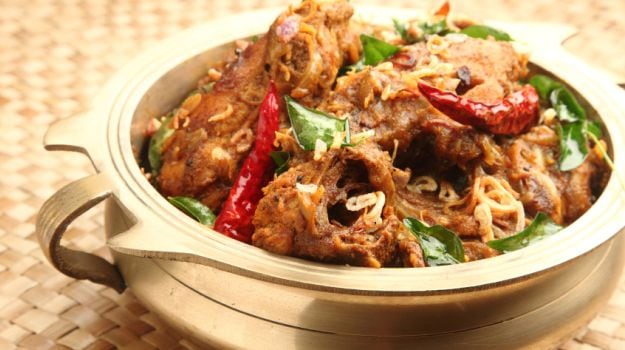 Preferably made a day in advance to let the flavours soak into the chicken.

7. Hyderabad's Biryanis and Haleem
The jury is still not out about South India's best biryani. There's the mildly flavoured Kozhikode Chicken Biryani and the spicier Ambur and Dindigul versions from Tamil Nadu but Hyderabad's Mutton Biryani and exquisite Haleem are quite special. The Haleem cooked with minced meat, lentils and wheat has its origins in the Middle East and is one of the finest examples of slow cooking in South India.(Also Read : 7 Biryani's from South India You Shouldn't Miss, From Hyderabadi to Bhatkali, Beary and More!)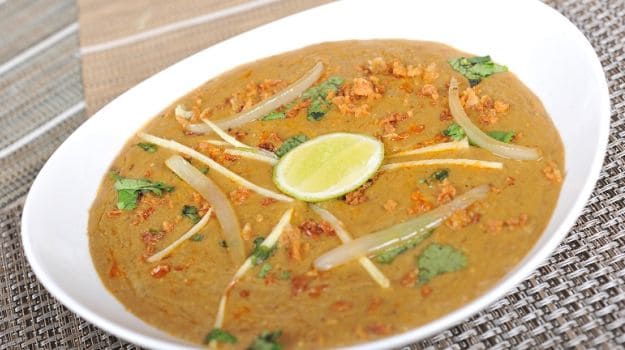 Haleem is a slow-cooked delicacy usually enjoyed during Eid festivities.

About the Author:Ashwin Rajagopalan is a cross cultural training expert and lifestyle writer. When he's not writing about food, he thinks about gadgets, trends and travel experiences. He enjoys communicating across cultures and borders in his weekday work avatar as a content and editorial consultant for a global major and one of India's only cross cultural trainers.Disclaimer:The opinions expressed within this article are the personal opinions of the author. NDTV is not responsible for the accuracy, completeness, suitability, or validity of any information on this article. All information is provided on an as-is basis. The information, facts or opinions appearing in the article do not reflect the views of NDTV and NDTV does not assume any responsibility or liability for the same.
About Ashwin RajagopalanI am the proverbial slashie - a content architect, writer, speaker and cultural intelligence coach. School lunch boxes are usually the beginning of our culinary discoveries.That curiosity hasn't waned. It's only got stronger as I've explored culinary cultures, street food and fine dining restaurants across the world. I've discovered cultures and destinations through culinary motifs. I am equally passionate about writing on consumer tech and travel.