"Even just a few spices or ethnic condiments that you can keep in your pantry can turn your mundane dishes into culinary masterpiece." - Marcus Samuelsson, world renowned chef
If good food is one of the blessings in life then think of all that go into making a plateful of pure bliss. Apart from the basic ingredients and meticulously mastered techniques, a play of spices and herbs can really lift up a preparation.
The world has over thousands of spices that are ground, powdered, dried or used as is, in creating some of the most special and beloved delicacies of all-time. Each region in every country adds a sprinkling of their secret spice mix to their cooking pots to wow the diners. For example, sambhar in Tamil Nadu is so very different than how it is made in Kerala, Bangalore or north India. It's all about the little nuances that go into creating a dish - a little more vinegar, a dash of coconut cream or a few pods of peppercorn or star anise. A fine tuning of all the ingredients is what brings a world of a difference to a dish. And if these dishes are prepared with local, indigenous produce, then better the flavour!
In this piece, we'll talk about a handful of ingredients that are celebrated by the locals in India. While these form an essential part of their indigenous cuisines, unfortunately, the rest of the country remains quite estranged to these culinary gems.
(Summer Special: 6 Spices That Cool You Down)
Bhut Jalokia: Just a nibble of it will make tears run down your face! Yes, that's how hot this chilli is. Deep red in colour, this is a star ingredient in some of the most sensational preparations of north-east India. Originally grown in Assam, the chilli is a hot favourite in Nagaland, Manipur as well as Mizoram. It has a distinct aroma and a fiery flavour that renders the dish a blazing heat. These are dried, pickled or used as is by the locals.
Not much to your surprise, in the year 2007, it was certified by the Guinness World Records as the 'hottest chilli pepper in the world'. In fact, in 2010, the Indian military decided to use this chilli in hand grenades for crowd control. It is believed that consuming it makes the heart beat faster and raises body temperature. Despite its lethal effect, it is commonly used in the preparation of dishes in the north-eastern regions.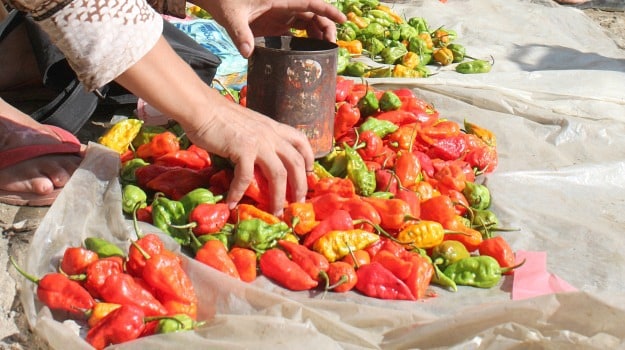 Image Courtesy: Hoihnu Hauzel
(Hot News: One of The World's Spiciest Chilli Grows in India!)
Kalpasi: the mystery flower - Alternatively known as daagar ka phool, patthar ka phool or 'black stone flower', kalpasi is a kind of lichen. Though not much is known about its production, many believe that a few places in Tamil Nadu - Ooty and Kodaikanal - harbour this rare spice.
It is used in cooking traditional Chettinad food but for most in Tamil Nadu, the spice is elusive and not regularly utilised. However, the blackish purple flower is often blended with other spices to make some indigenous masalas. In Maharashtra, it forms a part of the famous goda masala. It is also believed to be a part of the traditional garam masala but not many manufacturers care to include this rare delight.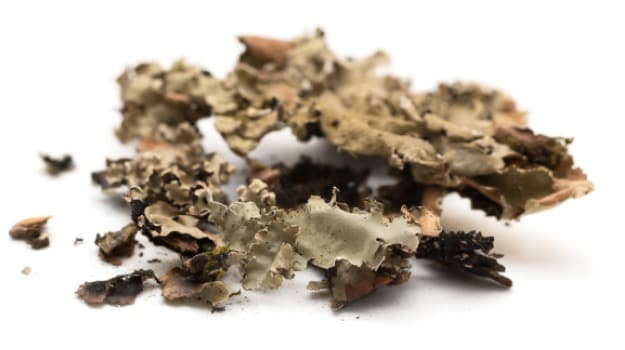 Guntur: It can be spotted easily in a typical Andhra kitchen. Andhra cuisine, which is popular for its fiery hot delicacies, owes much of its heat to these locally produced chillies. The variety has quite a global demand and is exported to countries like Japan, China, Germany, Thailand, Canada and Malaysia. It is used extensively in some of the most piquant accompaniments, pachadis and pickles, typical to Andhra cuisine.
Kewra: Also known as pandarus or screw pine, kewra plants are widely cultivated in tropical regions, southern Orissa being the primary area in India. Flowers and leaves from the plant are highly fragrant, and they go into the making of kewra water, essence and oil (ruh) for culinary and other purposes.
Kewra essence and oil are used in many Indian as well as southeast Asian specialties for its exquisite aroma and magnificent flavour. You will find many north Indian desserts and sweets doused in its scent. In Mughlai food, kewra water also serves as a viable alternative to rose water and is sprinkled atop biryanis and pulao. The flowers are used to manufacture special perfumes.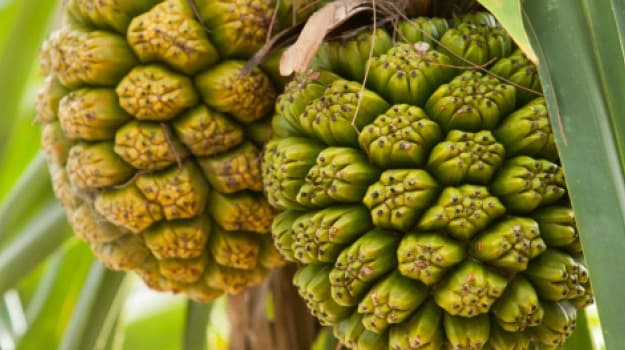 Pandarus fruit
Kokum and the close cousin: Popular with the culinary practices of those living in the Konkan region, Kokum also makes it to the food preparations typical to Maharashtra, Gujarat, Goa, parts of Kerala as well as Karnataka. The fruit belongs to the family of mangosteens and is found in and around the Western Ghats. Rich purple in colour, it tastes tangy and a little salty, rendering a tinge of tartness to the dishes it is used in. From its peel to the whitish pulp, the fruit is incorporated in local cooking in multiple ways. Often the peel is dried, salted, ground into a powder and then used for culinary purposes.
Also touted for its numerous health benefits, kokum is believed to be a rich source of calcium, thiamine, folic acid, magnesium, manganese, potassium, and bearing properties that facilitate weight loss. According to Ayurveda, kokum juice consumption has great benefits for people with high cholesterol and bad bowel function.
Quite similar to kokum is another ingredient that belongs to the same family but with its usage limited to the state of Kerala. Also known as the 'Malabar tamarind', 'Kerala tamarind' or 'fish tamarind', Kodumpuli is specifically used in some of the star fish delicacies as well as seafood preparations in central Kerala. The fruit is deseeded, sundried and smoked after which it is used in flavouring fish curries like meen pattichathu, karimeen curry and so on.
(What Should You do With All Your Old Spices?)
There you have it - a peek into the spicy secrets of the local culinary practices in India. If you are already tempted to try your hands on some of these, then refrain not! Go ahead and get experimenting. Some of these delights may not be easily available in your local markets, but trying to get a pack online shouldn't be a problem.