Katy Salter considered the dishes people might be missing when she wrote Dairy-Free Delicious. Photograph: Laura Edwards/dairyfreedelicious.com
When I was diagnosed with lactose intolerance, I wondered how on earth I'd be able to give up dairy. But these new staples prove there is life after cheese.
Is there life after cheese? This thought was running through my head as I stared forlornly into my fridge filled with dairy products – cheese, milk and lovely lovely butter. It was 2011, and I'd just been diagnosed with lactose intolerance. All that lovely stuff was going to go uneaten (at least by me).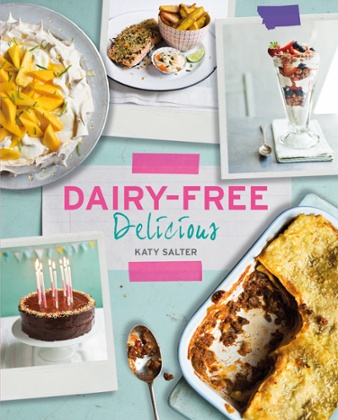 This is not a woe-is-me-tale. Lactose intolerance is a sometimes painful, inconvenient condition, particularly so for a food writer. But it is hardly life threatening. Things are far worse for coeliacs and those with life-threatening food allergies. It is also incredibly common. Estimates vary but studies have shown that 5%-15% of Brits could be lactose intolerant – which means your body isn't producing enough of the enzyme lactase to break down lactose, the natural sugars in milk. If you regularly get stomach cramps and nausea after meals you could be one of us, too.
In fact, a growing number of Britons are forgoing the cow's stuff through necessity or choice. Among our dairy-free coalition are, of course, vegans, Paleo dieters, people with milk allergies, or those inspired by health bloggers including Deliciously Ella. Sales of "dairy-free alternatives" increased by 16.3% in 2014, according to Kantar Worldpanel, with demand for almond milk particularly strong. Coconut yogurt is flying off the shelves at Waitrose (sales are up 35% so far in 2015), and it's also stocked in Tesco. Things are getting better for dairy dodgers.
When I realised I had to change my diet, I tried to find ingredients that would ape the qualities dairy brings to cooking: the flavour of butter, the texture of cream, the umami kick from a mature cheese. When it came to writing Dairy-Free Delicious, I thought about the dishes people might be missing. So there's a lasagne with almond-milk béchamel, topped with crispy panko instead of parmesan, a trifle finished with a big duvet of whipped coconut cream, and victoria sponge made with rapeseed oil. Almost every ingredient can be found in the supermarket, or your local health-food shop.
If you're thinking about giving up dairy, or pining for certain dishes, some ingredients will prove invaluable, and you'll just need to make a few tweaks to your repertoire. So yes, while I pine for halloumi and dream of Comté, there is definitely life after cheese. Here are my dairy-free hero ingredients.
Coconut milk and cream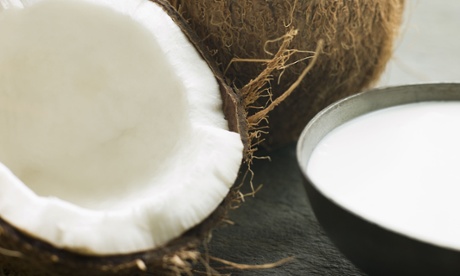 Coconut milk is a staple of dairy-free cooking. Use it in south-east Asian dishes such as laksas, Thai and Vietnamese curries, and to replace milk in custards and ice creams. Coconut cream whips up nicely after a stint in the fridge, so it's a good alternative to whipped cream. In fact, all the coconut products are your kitchen allies: yogurt, oil, butter. If you "hate coconut", remember that the flavour of these is a lot subtler than the mushy stuff inside a Bounty.
Oat cream
Oats emulsified with oil: mmmm. Well, no. This one's about texture more than taste. Oat cream has the consistency of single cream so it's useful for savoury dishes and sauces when you're also using what Gregg Wallace would call "bold flavours" such as bacon or garlic. Which brings us nicely to …
Spices
The dairy-free store-cupboard is like any other – keeping it stocked with spices will pay great dividends for your cooking. Mustard powder added to a white sauce made with almond milk will give some of the savoury kick you'd get from a strong cheese. Nutmeg, cinnamon and vanilla all add flavour to desserts and cakes missing the creaminess of butter.
Dark chocolate and cocoa powder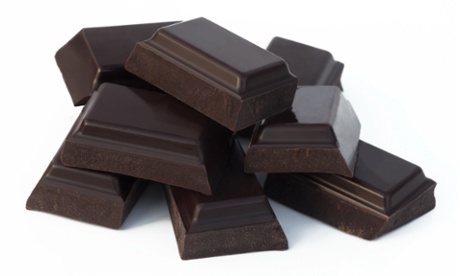 Raw cacao powder has many health benefits, but it's expensive. Unless you're on a raw-food kick, a tub of 70% cocoa powder does the job, and tastes less bitter. Ditto, dark chocolate – which doesn't contain milk (but check the label to make sure, especially for flavoured bars). A word of warning: most bars and powders are made in factories that also make milk chocolate, so look out for "may contain milk traces" disclaimers on the packet. If you're lactose intolerant, like me, you may decide this is fine. But if you or your child has a milk allergy, seek out specialist brands such as Plamil.
Almonds and cashews
Almond milk is arguably the best tasting of the store-bought milks, but it's also easy to make your own by soaking nuts, whizzing with filtered water in a blender and straining. Almonds are a good source of calcium (important if you're avoiding dairy), and cashews have a biscuity taste, which makes them a handy addition to all sorts of sweet and savoury dishes.
Are there any brilliant products or ingredients I've missed? Share your finds below.