For the extent to which
Bengalis
love good food, it is somewhat of a paradox that Kolkata should have just a handful of new restaurants. All that home-cooking may be incomparable, the
street food
to die for and the aristocratic clubs definitely an experience in the City of Joy. But think of restaurants in Kolkata and while you have some
heritage
gems, you may be a tad stuck when it comes to newer offerings.All the institutions in Kolkata — Flury's, Peter Cat, Mocambo, and, yes, bars like Trincas have seen their heyday. And while you can gorge on the food in Kasturi, Young Bengal Hotel (an almost 90-year-old institution), Golbari (known for its Kosha Mangsho) and so on, very few contemporary restaurants, with potential to be almost as legendary, have made an appearance in the city fanatical about its food traditions.
(Jazzing it up: Indian Restaurants that Serve Contemporary Food with a Twist)
Nevertheless, if you wish to get a flavour of what the city has to offer, here is a selection of the popular places you should try (new and some old) -
1. The Corner Courtyard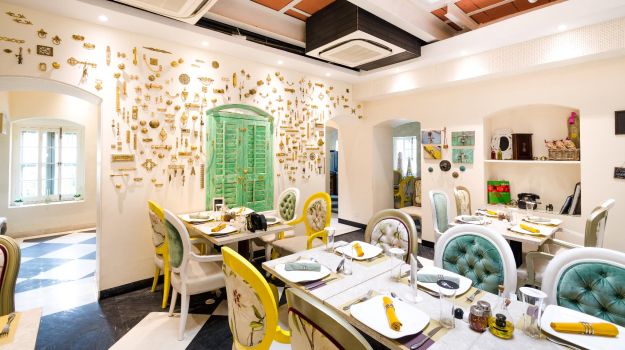 A gorgeous colonial house that was last inhabited in 1904, has been converted into a boutique hotel by a young entrepreneur Megha Agarwal. There are just seven rooms, named after colours that echo British trade and lifestyle in the Colonies — from Indigo to Ivory. There are charming four-poster beds, carved widows, floral balconies and more. But sitting amidst all this prettiness is also a fairly contemporary restaurant.The global menu offers a jumble of flavours: you can dip Potato Wedges in Cheese Fondue with Sundried Tomatoes, or have beet-flavoured Hummus, Honey Glazed
Grilled Chicken
paired with Bengali mustard and even Grilled Shrimps tossed in a Chocolate Sauce. It is one of those places that you must visit to breathe in the atmosphere and yet come back having managed a light and cosmopolitan bite.
Sarat Bose Road, Hazra, Bhowanipore; Meal for two: Rs 1,800.(10 New Restaurants Launching in Mumbai to Look Forward To)
2. Bohemian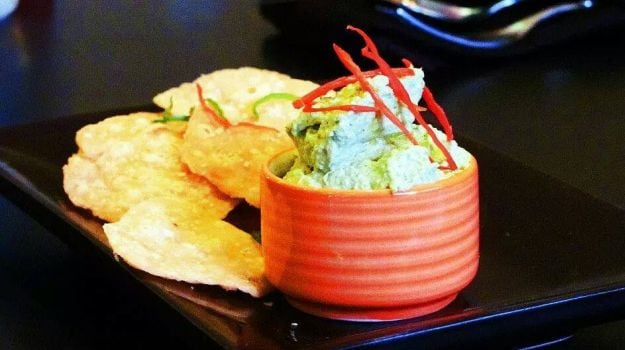 Wax gourd and garlic mousse with papdi chips
Chef Joy Banerjee's restaurant is indeed bohemian both in looks and what it feeds you — free spirited in nature. Banerjee uses traditional Bengali ingredients to craft unconventional dishes, portraying a contemporary take on Bengali food. In each dish, the local ingredients take centrestage. The new menu at his restaurant includes the likes of Firangee Mutton Roast with Spinach and Coconut Jus, Cauliflower and Mustard Pudding with Coconut and Darjeeling Chillies, and a Chital Steak in the fish section. A must visit.
Old Ballygunge, 1st Lane, Near Bondel Road; Meal for two: Rs 2,500.(A Chef's Obsession with Hilsa, the Prized Fish of Bengal)
3. Peter Cat
We are lucky to arrive slightly early for lunch on a Sunday afternoon and not have to queue up. Peter Cat is one of those Park Street institutions that continues to thrive commercially too. Step in and you are in another era with waiters wearing turbans and
pathan
suits that take you back to "Mughalai" of the early 20th century. Similar restaurants in Delhi's Connaught Place may have lost their sheen, but Peter Cat, even if fraying, has the best Chelo Kebab Platter served with white rice and cubes of butter on the side, which just makes it irresistible!
Park Street; Meal for two: Rs 1,500.
(
The Parsi Trail: Top 7 Parsi Restaurants In Mumbai
)
4. Café Pranah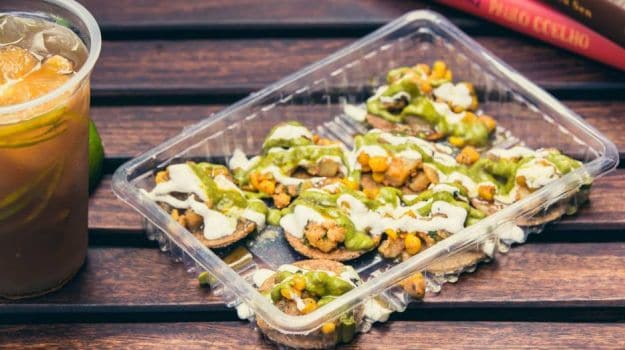 Baked Chowpatty Papdi
With its Buddhist prayer flags and chic wooden decor, this quaint café serves
health food
. It calls itself the city's first health café and has an eclectic menu of not just salads but also chaats, burgers and so on — all done healthier than their traditional versions, such as the Oatmeal Papdi Chaat. Other interesting treats include Chickpea Pancakes, Couscous Ensamble, Yoghurt Parfait, etc. You can sip on some Kashmiri Kahwa or try one of their delicious smoothies called Morning Glory (papaya, lime and almond).
Ashutosh Chowdhury Avenue, Ballygunge; Meal for two: Rs 1,000.(The City of Nawabs: An Extravagant Food Trail in Lucknow)
5. Mrs. Magpie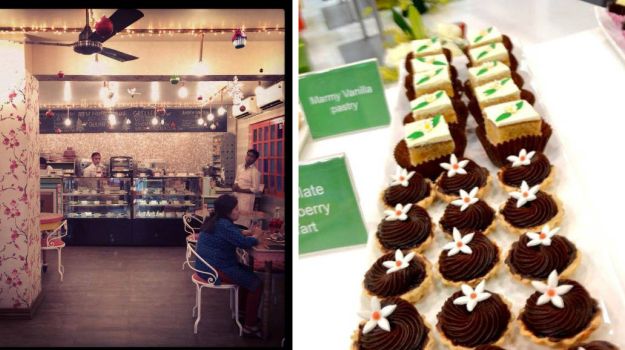 One of the newbies in town as compared to Kolkata's heritage bakeries, Mrs. Magpie resembles an English teahouse. Owned by Pastry Chef Sohini Basu Behrens, it opened its doors three years back. It is recommended for its sinful desserts and savouries. What's worth a try? Quiches, pies, puds and the Cream Cheese Brownies.
Lake Terrace Road Extension, Keyatala, Near Southern Avenue; Meal for two: Rs 600
(
A Foodie's Guide to Mussoorie: 10 Places You Must Visit
)
6. Jiyo Piyo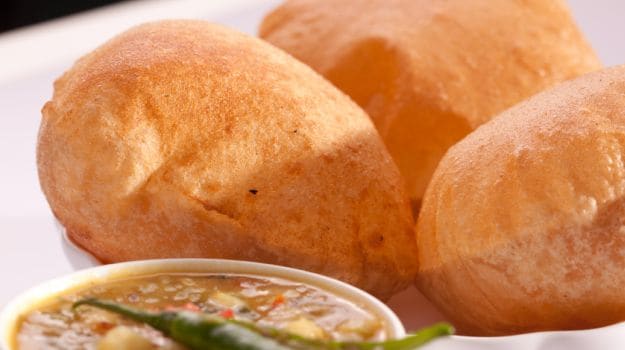 Kolkata boy gone national (and hopefully global), Chef Vikramjit Roy of Tian says it is one of those places where nothing is "authentic" but everything is absolutely delish. So if you are not looking for something authentic and are alright with turning a blind eye to the ambience, this could be your fix for comfort food –
dosa, chole bhature
, shakes, et al!
Sarat Bose Road, Bhawanipur; Meal for two: Rs 600
(
Food Trail: Our Hunt For The Best Chole Bhature in Delhi
)
7. Flury's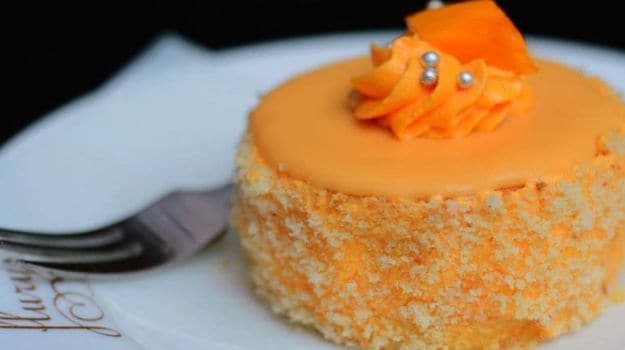 Mango Whoopie Pie
There is something about Flury's that defies logic. No matter the number of times you have been here, no matter how often you decide that the ice cream soda is not that great, you still land up going to this institution to sit in peace and watch the world go by. It has a hard-to-beat vintage charm. And there is dignity in their ageing servers that is hard to come by anywhere else. It is a must-visit if you are looking for scrumptious breakfast.
Park Street; Meal for two: Rs 1,000Disclaimer:The opinions expressed within this article are the personal opinions of the author. NDTV is not responsible for the accuracy, completeness, suitability, or validity of any information on this article. All information is provided on an as-is basis. The information, facts or opinions appearing in the article do not reflect the views of NDTV and NDTV does not assume any responsibility or liability for the same.