Medieval city … Genoa is a great place to walk, and enjoy the region's culinary heritage. Photograph: Nicholas WaltonA historian's favourite places to eat, walk, stay - and try onion chocolate - in this historic port city.Genoa was a medieval rival to Venice. It's not been primped for tourists like Venice, though. Genoa was a shipbuilding centre and is a working city " it has an affinity with Liverpool, Glasgow or Newcastle. Some people think it's a bit grubby, but if you enjoy getting off the tourist trail and finding out about a real Italian city, it's got so much to offer.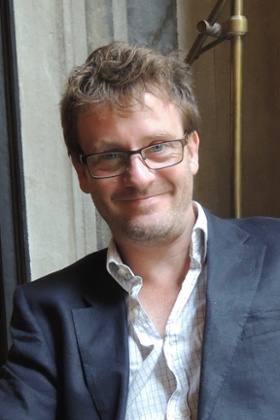 The city is tiered like a wedding cake, rising above the old port. The funicular railway runs to Righi for fantastic views, or there's an elevator (it goes sideways as well as up and down) to Castello d'Albertis, a bizarre museum. Below here there's a lovely statue of a young Christopher Columbus, who was from Genoa, staring out to sea.
Genoa is the oldest football club in Italy and has a football museum. Go to a derby match (Genoa v Sampdoria) if you can, I always go with my father-in-law: it's another way to see the real city.
There's an amazing tiny chocolate shop on Vico dei Castagna called Romeo Viganotti, that the Genoese like to think only they can find. Owner Alessandro Boccardo is a shy Willy Wonka-type character, quite otherworldly, who makes all kinds of amazing experimental flavours (the onion one didn't quite work) with 200-year-old machinery. The boxes are beautiful and make great presents.
My book starts with the story of the transsexual prostitutes who live in the medieval centre (the largest in Europe). Around one corner you may have an old violin-maker, around the next the prostitutes.
Stencilled signs put up by US forces at the end of the second world war can be spotted in the little streets on the edge of the port. They warned soldiers not to go into town because they could be stabbed, get lost or catch something from a prostitute. It wasn't picture-postcard Italy back then.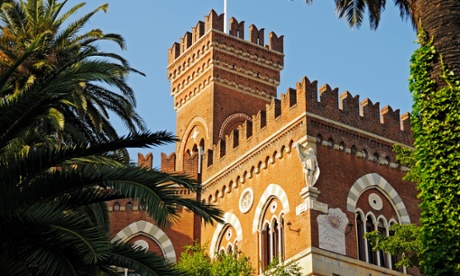 Pesto here is astonishing: so vivid, so green. You'll always be disappointed with any other after tasting it in its hometown. The Genoese also love tripe. You see schoolchildren wandering along with little cardboard cones that in Britain would be stuffed with chips, but here they're full of glistening tripe.
Da Maria is a cheap trattoria on Vico Testadoro, serving the food an Italian grandmother would cook " pasta, rabbit, octopus. Office workers go there for lunch and you join the scrum to pay downstairs. At the other end of the scale is Zeffirino, run by a charismatic guy who knew Sinatra and cooked for Pavarotti " who is said to have rented a flat above the restaurant. I remember having a delicious sea bream with taggiasca olives and tomato there " a level above anything I've had.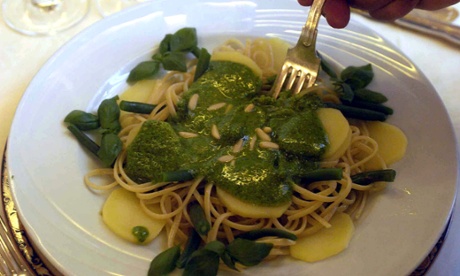 There are amazing wine bars all over Genoa, but the one I go to with my wife (who's from here) is Cantine Matteotti, hidden on a tiny street called Archivolto Baliano. They just scribble the wines they have open on a blackboard " about 10 white, 10 red and a couple of sparkling " and serve simple plates of cold meat or aubergine parmigiana. It's really atmospheric with marble tabletops and a zinc bar. In any other city you'd come out feeling like you'd been mugged but here you might spend ""20 between you and come home happy and sloshed.
Many hotels here are business-focused, but Vecchia Genova, set up by former BA flight attendants, is beautiful with reasonable rates. You can also find some fantastic Airbnb places in the atmospheric buildings overlooking the port.
Visit the Galata Museum in the old shipbuilding site on the waterfront to get your head around the city's naval history. There's a reconstruction of one of the old war galleons that dominated the Mediterranean from the time of Ben Hur to the 16th century. It was a real merchant pirate city, they took what they could from the harsh life of the seas.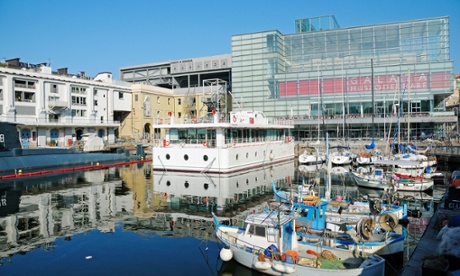 A fantastic place for walking is Monte Beigua, a national park just out of town. There are lots of places to stay that are cheap as chips " Rifugio Pratorotondo has a big restaurant and rooms if you want to stay overnight. A bunk bed costs ""15 if you have your own sleeping bag (""18 with sheets), and they have private rooms for ""25 per person.
Nicholas Walton's Genoa, "La Superba': the Rise and Fall of a Merchant Pirate Superpower, published by Hurst, is out now