Story Progress
Back to home
Air Fryer Baby Corn Fritters (Desi Style) Recipe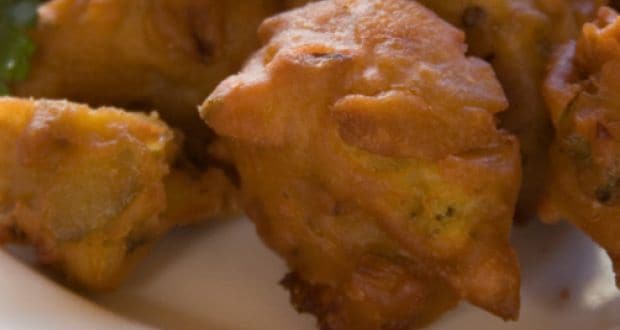 How to Make Air Fryer Baby Corn Fritters (Desi Style)
Air Fryer Baby Corn Fritters (Desi Style) Recipe: These delicious baby corn fritters are made with less oil by using an air-fryer to cook them. They are flavoured with desi ingredients for a masaledar experience. Crisp and tasty, you'll be tempted to make these corn fritters again and again.

Ingredients of Air Fryer Baby Corn Fritters (Desi Style)
6-8 Baby corn, sliced
2 tbsp rice flour
1 onion, finely chopped
2 green chillies, finely chopped
1 tbsp coriander leaves, finely chopped
1 tsp chilli powder
1/2 tsp black pepper powder
1/2 tsp amchur
1/2 chaat masala
1 cup breadcrumbs
Salt to taste
Oil for brushing
1.
Parboil the baby corn slices with 1 cup of water for around 3-5 minutes on low flame. Drain and keep the water and slices separately.
2.
In a bowl, combine rice flour with the masala powders listed above.
3.
Add the chopped onion, green chillies and coriander leaves.
4.
Add the parboiled baby corn slices, along with the water kept earlier (1-2 tbsp) to the bowl.
5.
Mix all the ingredients well and allow to rest for 10 minutes. You can preheat your air-fryer in the meantime.
6.
Later, coat each slice with the breadcrumbs and place them in the air fryer basket. You may choose to spread some aluminium foil down first.
7.
Lightly spread a little oil on the coated corn slices and then air fry them for around 10-15 minutes at 180 degrees C.
8.
Enjoy the corn fritters hot with chutney and/or ketchup.