Story Progress
Back to home
Ajwaini Chakli Recipe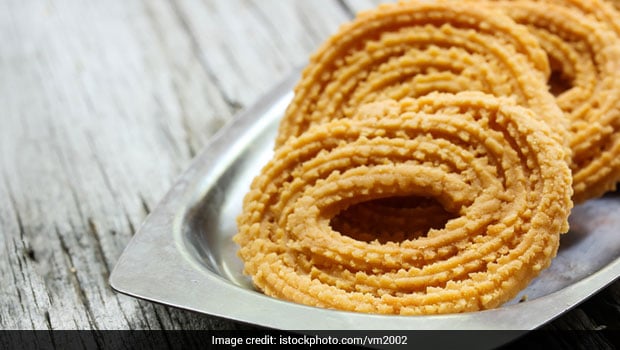 How to make Ajwaini Chakli
About Ajwaini Chakli Recipe | Muruku Recipe: Muruku or Chakli as popularly known in Maharashtra is an all-day crispy snack made of rice flour, and piped in hot oil in a round shape.

Ingredients of Ajwaini Chakli
2 Cups Rice flour
1 Cup Gram flour
2 tsp Salt
1 tsp Red chilly powder
2 tsp Black pepper (crushed)
1/2 tsp Heeng (asafoetida)
1 Tbsp Ajwain (carom seeds)
60 Ml Canola oil
400 Ml Water
1.
In bowl, mix both flours.
2.
Add salt, red chilly powder, black pepper, heeng and ajwain.
3.
Pour canola oil and mix with a light hand.
4.
Now add water and make into dough. Do not over knead the dough or knead stiff dough.
5.
Heat canola oil in Kadhai until medium hot.
6.
Now place dough in the chakli press and in quick round motion, make chaklis on oiled surface.
7.
Carefully pick chakli and deep-fry until crisp. Serve.
Recipe Notes
Once you have mastered the chakli, you can also directly shape the chakli in the Kadhai.