Story Progress
Back to home
Besan Prasad Recipe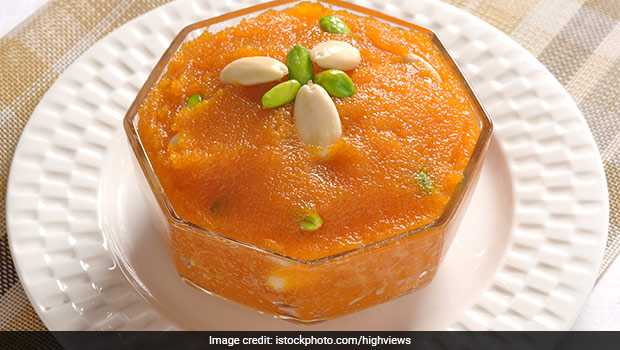 How to make Besan Prasad
About Besan Prasad Recipe: A not-so-common yet delightful Besan Prasad, the recipe of which is easy and quick.The texture that we aim for is like a smooth thick gravy, it is rich and you would enjoy it most in the cold wintery evenings.

Ingredients of Besan Prasad
1 Cup gram flour (besan)
1 cup ghee (do not substitute with any other fat this gives the best flavour)
1 cup sugar
800 ml water
1.
Take a heavy bottom wok /kadai and put it on your stove on a medium flame.
2.
In another vessel take your sugar and water put it to boil. Turn the flame off when the sugar has dissolved and the liquid comes to a fierce boil.
3.
In your wok add the ghee and then the entire gram flour.
4.
Keeping the flame on medium start stirring your flour+ghee mixture till you get a nice golden brown color and a nutty smell fills the air. Do not stop stirring the mixtures can burn within seconds.
5.
Once your flour has caramelized and has a beautiful golden colour in it - tip over your sugar syrup in it, be careful as it will blister and splutter initially.
6.
Slowly maintaining a low flame keep stirring for about another 5-8 minutes till the water evaporates and your halwa starts leaving the sides of the wok.
Recipe Notes
Add cardamom seeds after you add your sugar syrup. Also add a few strands of saffron in your sugar syrup - the heat will extract the flavor and in cold weathers saffron gives heat to the body.