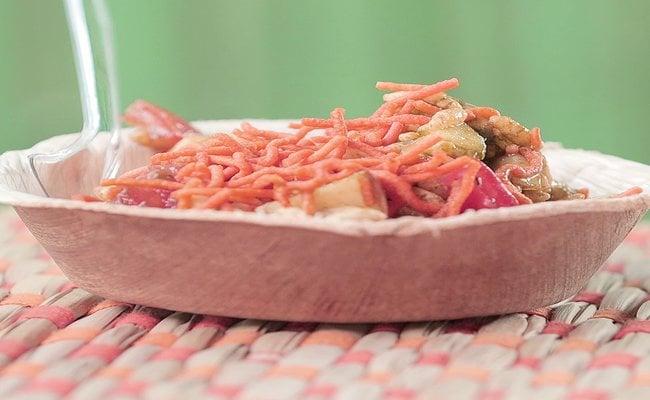 Another street food loved by one and all, this one is a savoury dish found on every street of North India. Does not require too much time and is perfect for a picnic menu or an evening time snack!
Ingredients of Easy Homemade Bhel Puri
1 Cups Tomatoes and Apples, chopped
2 Tbsp Sweet chutney
2 Tbsp Spicy chutney
1 Cups Rice
1 tsp Chaat Masala
1 tsp Salt
1/2 Lemon
2 tsp Peanuts
3 tsp Sev
How to Make Easy Homemade Bhel Puri
Recipe Notes
BhThe salt, chutneys and spice powders in this recipe of Easy Homemade Bhel puri can be adjusted as per your liking.
You can also add onion if you wish to.