Story Progress
Back to home
Shrimp and Clam in Lime Sauce Recipe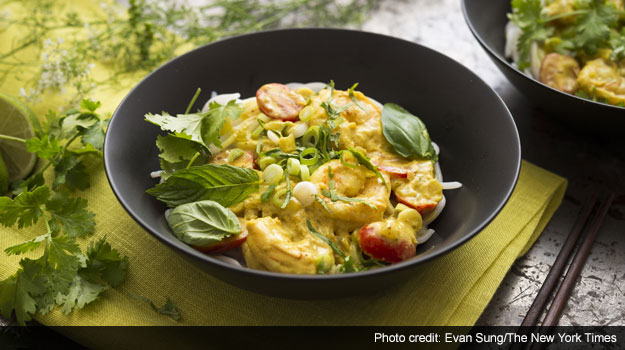 How to make Shrimp and Clam in Lime Sauce
Lemony and zesty carib shrimp and clams. It is sure to leave your taste buds tingling!

Ingredients of Shrimp and Clam in Lime Sauce
For sauce:
1/2 lime zest
Salt and pepper to taste
2 litres juice of lemon
1/4 cup cream
3/4 cup coconut milk
For shrimps :
15 leaves fresh coriander
1 tbsp vegetable oil
1 tsp garlic (finely chopped)
1 tbsp red pepper (julienned)
1/2 tbsp fresh ginger (minced)
32 clams shrimp (peeled and deveined)
2-3 green and red chillies
1.
Over medium heat saute the shrimp, garlic with ginger in a medium size heavy bottom skillet in the oil for at least three minutes constantly stirring to ensure the garlic and the ginger do not burn.
2.
Add rum and flambe shrimp with lime juice and simmer for about 1 minute.
3.
Remove the shrimp from the pan and set it aside.
4.
Add the coconut milk, 35 per cent cream, and lime zest to the pan bring to a boil. Reduce the heat and simmer for 5 minutes or until sauce slightly thickens.
5.
Finally, place the shrimp back in to the pan till its heated through. Don't allow sauce to boil.
6.
Rectify the seasoning, if necessary. Use coriander with red pepper for garnish.