Story Progress
Back to home
Chocolate Mahjong Recipe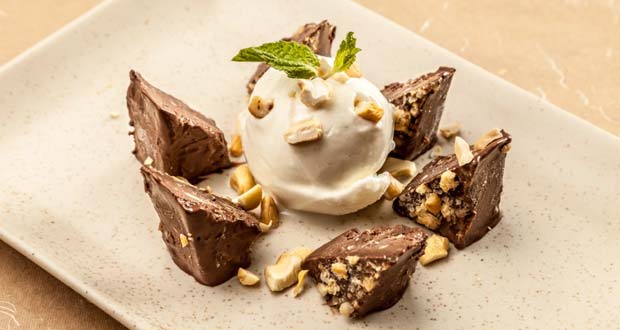 An easy dessert to please all dark chocolate fans. Inspired by the famous game called Mahjong, rich chocolate moulds are made along with cashew nuts, cream and digestive biscuits.

Ingredients of Chocolate Mahjong
200 gm of dark chocolate
50 gm of fresh cream
200 gm of digestive biscuits
50 gm of cashew nuts
1.
Melt the mixture of chocolate and fresh cream in a double broiler to avoid direct heat.
2.
Once the chocolate is molten, add powdered digestive biscuits and cashew nuts.
3.
Mix well, ensuring there are no bubbles.
4.
Brush some oil in the chocolatemahjongmould.
5.
Fill a thin mould with the mixture. Cool and deep freeze for about 3 hours.