Story Progress
Back to home
Christmas Pudding Recipe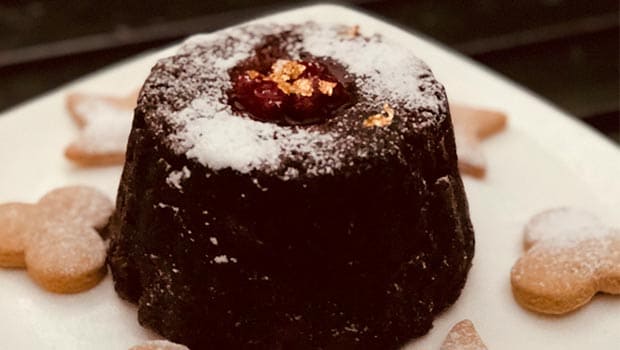 No Christmas is ever complete without a delicious, generous serving of Christmas pudding. It plays a large part in the traditional Christmas dinner. This dry fruit, liqueur and fruit special Christmas Pudding is a slightly lighter version than the original yet it is stacked with flavour just the same. The large number of ingredients in this recipe may seem a little daunting but simply assemble all your ingredients in advance, and the rest is easy.
Total Cook Time

4 hrs 50 mins

Ingredients of Christmas Pudding
Dry:
6 kg Currants
12 kg Sultanas
12 kg Raisins
5 kg Mixed peel
2.25 kg Prunes
750 gram Stem ginger
2.6 kg Muscavado sugar
Mixed spice
Liqueur:
7.5 pints Guiness
570 ml Grand Marnier
1.2 litre Brandy
1.2 litre Maderia
1.2 litre Sherry
1.2 litre Dark rum
7.5 pints London pride/Perroni
Fruits:
4 kg Apple (½ cooking + ½ braebun)
2.250 kg Orange segments
5 Orange zest
5 Lemon zest
For the end:
1.8 kg Whole egg
2.7 kg Flour
1.5 kg Bread crumb
1.5 kg Vegetarian suet
1.
Mix all the dry ingredients in a container.
2.
Pour all the liqueur over the mixed dry ingredients and leave it to soak for 2 months in the fridge.
3.
Churn the mix everyday so that fruit absorbs liqueur equally.
4.
Grate apples, chop orange segments and mix with zest.
5.
Mix flour and bread crumb to the above mix.
6.
Add whole egg and vegetarian suet.
7.
Finally mix it with the fruit mix.
8.
Keep the mix in desired moulds & steam it at 90 degree C for 4 and half hour.