Story Progress
Back to home
Cinnamon Shortbread Bars Recipe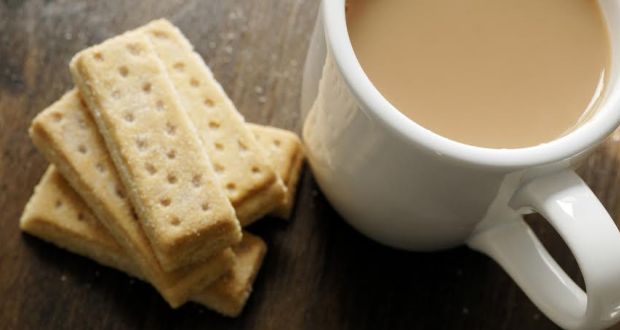 Make a buttery and crumbly shortbread bar at home with a hint of cinnamon. Oh so yummy.

Ingredients of Cinnamon Shortbread Bars
3/4 cup butter, at room temperature
3/4 cup powdered sugar
1 1/2 cup flour
1 tsp cinnamon powder
Nutella or peanut butter (Optional)
1.
In a food processor or mixie add butter and sugar. Cream them together till the butter is light. Note: It is essential for the butter to be at room temperature.
2.
Add the cinnamon and give it a whiz.
3.
Now add the flour gradually and keep mixing it at intervals. Do not add all the flour at once.
4.
Once the dough is ready, scrape it all out in a plate and with your hands press it together to make the dough compact.
5.
In a baking dish lay a butter paper and grease it with a drop of oil.
6.
Place the dough and spread it with a wooden spatula, equally on all sides. Level the dough with a flat instrument.
7.
Now cut the dough with a knife: 3 times vertically (Makes 4 columns) and 2 times horizontally (Makes 3 rows) to make 12 shortbread bars. (See picture)
8.
With a fork make marks on the bars twice or thrice. Bake at 170-180 degrees C for 20 minutes or till the shortbread is golden brown.
9.
Take out of the oven, let it cool completely. Cut the shortbread over the lines again, separate to make individual bars.
10.
Spread some nutella or peanut butter if you want. You can eat the shortbread without this too.