Story Progress
Back to home
Dates and Figs Fudge Recipe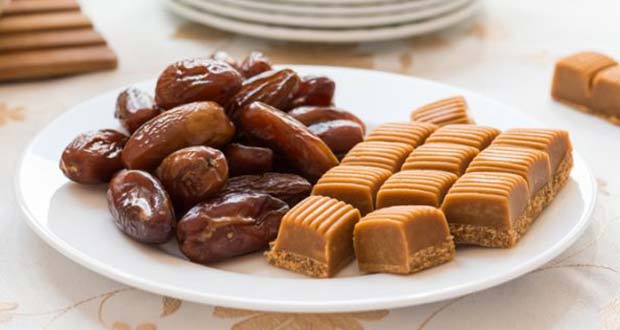 Looking for some sweet indulgence? You will love this sinful recipe which brings together dates, figs and peanut butter.

Ingredients of Dates and Figs Fudge
2 cups dates, deseeded
1 cup peanut butter
1/2 cup figs
¼ cup sesame seeds
2.
1. Soak the dates and figs in water for 1 hour. Drain and pat dry.
3.
2. In a food processor, add all the ingredients and pulse until you acquire a sticky mixture.
4.
3. Spread the mixture evenly on a small baking tray lined with parchment paper.
5.
4. Refrigerate for atleast 1 hour and then cut into neat 1-inch squares. Serve.