Story Progress
Back to home
Eggless Truffle cake Recipe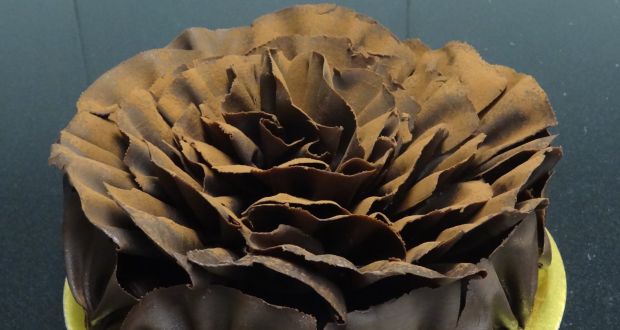 How to make Eggless Truffle cake
With layers of dark chocolate ganache and soft sponge, this eggless truffle cake comes close to heaven.
Total Cook Time

1 hr 05 mins

Ingredients of Eggless Truffle cake
For the base sponge:
800 ml milk
300 ml curd
600 ml clarified butter
1 kg caster sugar
1100 gm refined flour
100 gm cocoa powder
25 gm baking powder
6 gm baking soda
For the Ganache:
200 ml cream
200 gm dark chocolate
Orange zest
1.
Whisk the milk, curd, melted butter and caster sugar until the sugar dissolves.
2.
Sift the flour, cocoa powder, baking soda and baking powder to aerate the mix.
3.
Fold in the dry mix gently with a rubber spatula ensuring the batter is lump- free.
4.
Pour the batter in a greased baking mould.
5.
Bake the mix in a preheated oven at 220°C for 20-25 minutes.
6.
To check if the sponge is baked, insert a knife in the centre and pull out slowly, it is baked if the knife comes out clean.
For the Ganache:
1.
Bring the cream to a boil and pour it over the chopped chocolate and orange zest, let it rest for 2 minutes before stirring.
2.
Then stir till the chocolate is melted, well combined and smooth.
Assembly:
1.
Cut the sponge into three equal parts horizontally.
2.
Apply sugar syrup on the sponge to moisten the cake .
3.
Spread the chocolate ganache evenly on the sponge and place the second sponge on top of it; repeat the process till all the three sponges are layered evenly.
4.
Finally spread the ganache on the top layer and give it finishing touches.
5.
Decorate it well with chocolate garnishes.