Story Progress
Back to home
Fish Kabiraji (Bengali Fish Fillets) Recipe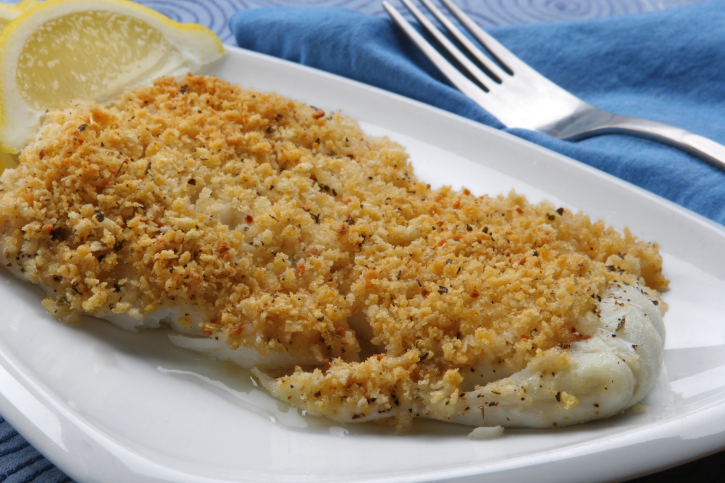 How to make Fish Kabiraji (Bengali Fish Fillets)
Fish fillets coated in beaten egg and breadcrumbs are pan fried to get this exotic Bengali delicacy.

Ingredients of Fish Kabiraji (Bengali Fish Fillets)
500 gm (8pc) fish fillet (bhetki or cod)
4 green chillies
100 gm onions
8 eggs
10 cloves of garlic
250 gm breadcrumbs
25 gm ginger
8 Tbsp oil
1 lemon
1/2 cup coriander-chopped
1/4 cup mint-chopped
100 gm besan
1.
Wash the fish fillets properly. Soak the fish in salt, lemon juice and 4 cups of water for about 10 minutes. Drain and wipe dry.
2.
Now marinate the fish for 1 hour with onion, garlic, ginger, green chilli paste, finely chopped mint, coriander and add salt to taste.
3.
Mix the gram flour and salt. Drop it over the fish.
4.
Heat some oil in the pan.
5.
Beat eggs with a pinch of salt.
6.
Take each fillet and cover it with the beaten eggs mix. Then sprinkle it with breadcrumbs.
7.
Deep-fry the fillets till they're brown on both sides.
8.
Note: Substitute the fish with boneless pieces of chicken breasts, beaten flat for Chicken Kabiraji