Story Progress
Back to home
Guar ki Bhaaji Recipe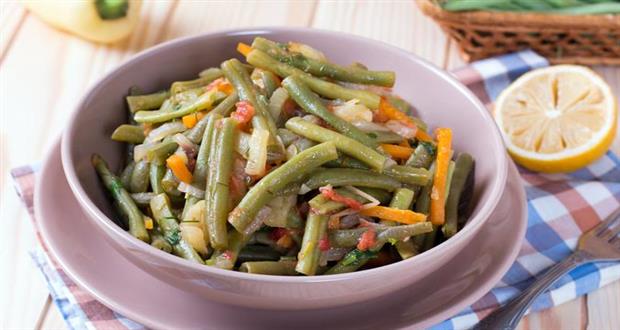 How to make Guar ki Bhaaji
A Maharashtrian specialty made with thin green beans and traditional Maharashtrian spices.

Ingredients of Guar ki Bhaaji
1 bowl guar, chopped (beans)
2 Tbsp oil
1 tsp mustard seeds
1/2 tsp asafoetida
2 onions, chopped (approximately half a bowl)
1/2 tsp turmeric powder
1 tsp chili powder
1 tsp coriander powder
1 tsp salt
100 ml water (2 cups)
1 tsp garam masala
1 tsp white jaggery
1 green chili (slit vertically through the middle)
2 tsp crushed peanut powder
Groundnut chutney (shengdaane ki chutney)
Roti
1.
Take 2 Tbsp of oil in a pan, add mustard seeds followed by asafoetida and onions. Keep stirring until onions turn golden.
2.
Add turmeric powder, chili powder, cumin powder and coriander powder, one followed by the other. Keep stirring until the masala is cooked and oil starts oozing out of the masala.
3.
Add chopped beans (1 inch pieces) to the pan followed by salt. At this stage, add approximately 100 ml (2 cups) of water to the pan. Continue stirring.
4.
Next, you add grounded/pounded masala to the pan and a bit of jaggery in order to level off the spices and chilies. In case you want it spicier, then add 1 chili vertically slit in half.
5.
To this, you add crushed peanut powder which is a Maharashtrian specialty and your Gawaar ki Bhaaji is ready.
6.
Traditionally the gawaar ki bhaaji is eaten with Shehendaane ki chutney (groundnut chutney) and Bhaakhri or roti's.