Story Progress
Back to home
Gujarati Ghari Recipe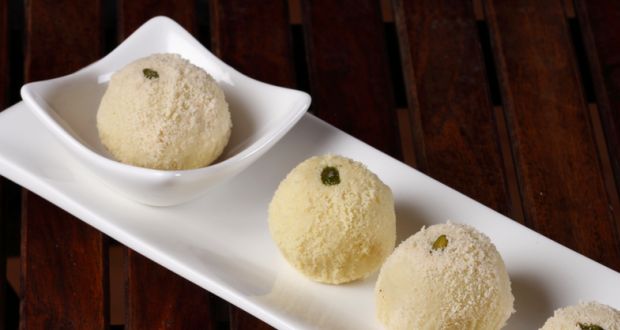 How to make Gujarati Ghari
About Gujarati Ghari Recipe: Tasty and crispy Gujarati sweets popularly made in Surat. The crispy outer layer made of flour encloses sweet dates sauteed in ghee. This traditional Gujarati sweet is prepared on the festival of Chandani Padva.

Ingredients of Gujarati Ghari
4 Cups flour
1 tsp baking powder
1 tsp sugar
2 tbsp ghee
2 tbsp rosewater
1 kg dates (seedless), finely chopped
Ghee (for pan frying)
1.
Mix the flour, baking powder, sugar, 1 Tbsp ghee and rosewater and form into a firm dough using water as required. Cover and keep aside till ready to use.
2.
Heat 1 Tbsp ghee and saute the dates over low heat, till 'fried'. Leave to cool.
3.
Divide dough into small portions, and shape into smooth rounds.
4.
Roll the rounds to 1/8" thick.
5.
Wet edges and place some dates in the center and seal.
6.
Shape into smooth rounds and roll as thin as possible without tearing.
7.
Heat a griddle (tawa) and fry the rolled gharries till brown and crisp on both sides.