Story Progress
Back to home
Hash Browns Recipe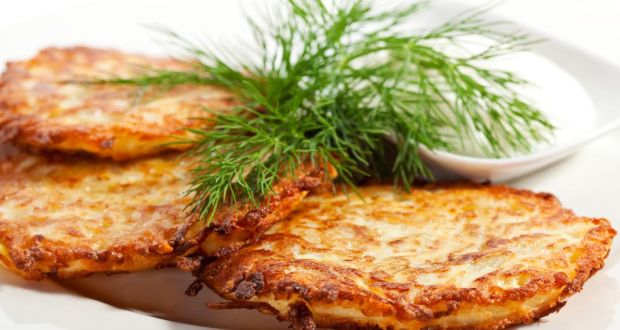 How to make Hash Browns
A classic American breakfast food, well suited to Indian palates

Ingredients of Hash Browns
4 medium potatoes - cooked, peeled, and chilled
6 Tbsp butter
1 large onion - thinly sliced
Salt - to taste
Pepper - to taste
1.
Grate the potatoes thickly. In a pan, melt the butter over medium heat.
2.
Add onion and cook until transparent, about five minutes.
3.
Add potatoes and stir to blend; press down firmly.
4.
Cook over low heat for 25 to 30 minutes, until potatoes are crisp and brown on the bottom.
5.
Cut through potatoes from the edge of the pan to center.
6.
Carefully run a spatula under cut sections, flipping over one section at a time.
8.
Run spatula under potatoes, loosening them from the skillet.
9.
Transfer on to a serving dish, sprinkle with salt and pepper and serve.