How to Make Homemade Chicken Sandwich
1.
Shred small pieces of Boiled chicken in a bowl.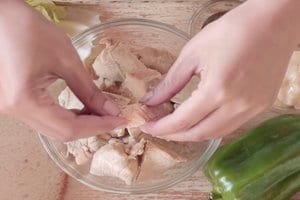 2.
Add Mayonnaise and pepper in to it.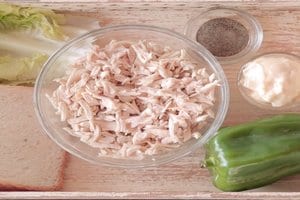 3.
Mix it thoroughly.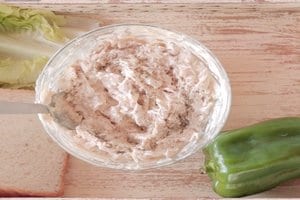 4.
Take a slice of bread and spread the mixture on it.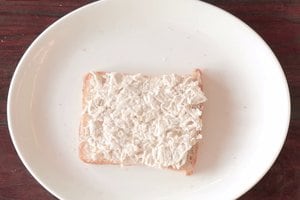 5.
Now chop capsicum and lettuce in to small pieces.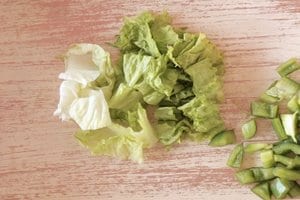 6.
Put them on the slice.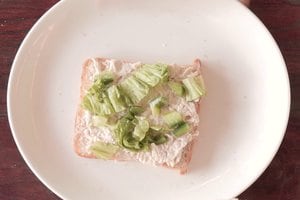 7.
Put another slice on top of it and cut them into two.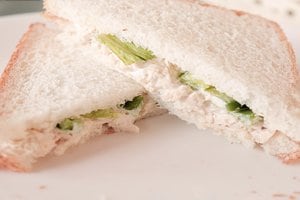 8.
Serve with tomato ketchup or coriander chutney.
Watch the step by step recipe of Homemade Chicken Sandwich here: