Story Progress
Back to home
Hot Cointreau Souffle Recipe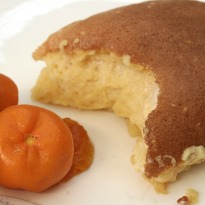 A luscious and delicate hot souffle made with no flour, no milk and no butter. Enjoy this French classic, the guilt free way.

Ingredients of Hot Cointreau Souffle
4 eggs, separated
1/2 cup granulated sugar
1 tsp vanilla essence
1/2 cup Cointreau
Pinch of salt
Butter, to coat the souffle dish
3.
Begin by beating 1/4 cup sugar with the yolks till light and fluffy. It should leave a trail. Add the vanilla essence and Cointreau and keep aside.
4.
Then whisk the egg whites with a pinch of salt till soft peaks form. Gradually add the remaining sugar. (Like you would for a meringue).
5.
Fold in the whites to the yolk mixture, lightly and quickly.
6.
Place in a hot oven till well risen.