Story Progress
Back to home
Khao Klukh Krapi (Rice with Shrimp Paste) Recipe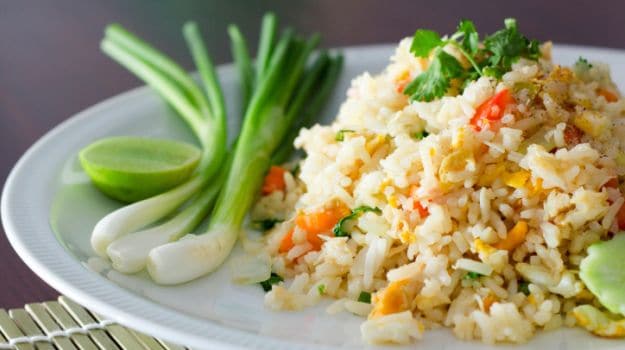 How to make Khao Klukh Krapi (Rice with Shrimp Paste)
'Khao Klukh Krapi' is a traditional Thai fried rice made with shrimp paste, garlic, tangy lemon, prawns and cucumbers.

Ingredients of Khao Klukh Krapi (Rice with Shrimp Paste)
400 gm rice
30 gm garlic
60 gm chilli paste
50 gm shrimp paste
50 ml lemon juice
30 ml fish sauce
70 gm prawn
70 gm chicken slices
100 gm cucumber
4 eggs
1.
Cook the rice. Peel the prawns and cut it into small pieces.
2.
Pour oil into the wok, add garlic, chilli paste and stir till garlic becomes light brown.
3.
Now add chicken and prawns, stir till cook.
4.
Add shrimp paste, fish sauce and lemon juice. Mix.
6.
Garnish with slices of omelet and cucumber.