Story Progress
Back to home
Low Fat Chocolate Brownie Recipe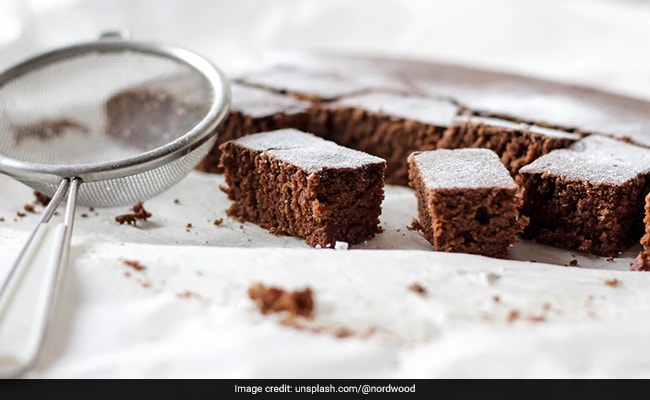 How to make Low Fat Chocolate Brownie
About Low Fat Chocolate Brownie Recipe: Winner of the weekly Guilt Free Contest bakes away decadent chocolate brownies with healthy ingredients like curd, olive oil, wheat flour, honey and nuts.

Ingredients of Low Fat Chocolate Brownie
100 gms Thick Curd
100 gms Honey
125 gms Wheat Flour
25 gms Olive Oil
50 gms Chocolate Powder
100 gms Ground Almonds
Walnuts Coarse
50 gms Cream
1 tsp Baking Powder
1/2 tsp Baking Soda
1.
Whisk curd till no lumps are formed, add almonds.
2.
Add honey, oil. Whisk again.
3.
Then sieve flour and chocolate powder 2 times.
4.
Line the cake tin with butter paper and oil it.
5.
In the cake batter add cream, baking powder and soda.
6.
Fold in the flour and walnuts. (Do not beat too much)
7.
Pour the mixture in a cake tin.
8.
Cover with aluminum foil and place the cake in a preheated oven at 170 degrees for 30 minutes.
9.
Uncover and bake again for 10 minutes till its done. Decorate as per your choice.