Story Progress
Back to home
Masala Puri Recipe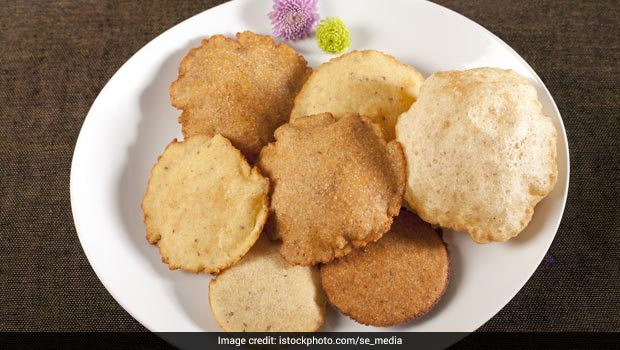 How to make Masala Puri
Seasoned potatoes made into dough and filled with dates, tamarind pulp and fennel seeds, deep fried.

Ingredients of Masala Puri
3 Medium Potatoes (peeled and mashed), boiled
250 Gram Arrowroot powder
1 tsp Lemon juice
1 tsp Salt
2 Tbsp Ghee
For the Filling:
150 Gram Dates (seeded)
4 Tbsp Tamarind pulp (thick)
1 tsp Chilli powder
1 tsp Rock salt
1 tsp Sugar
1 tsp Ground Fennel seeds, roasted
1.
Knead potatoes, arrowroot, lemon juice, salt and ghee into firm dough.
2.
Roll out into small discs.
3.
Press two together with the chutney filling in the middle.
Prepare the Filling:
1.
Grind all ingredients together. Fill puris with them and deep fry in hot oil until golden brown.
2.
Serve hot with any sabzi of your choice.