Story Progress
Back to home
Mishti Doi Recipe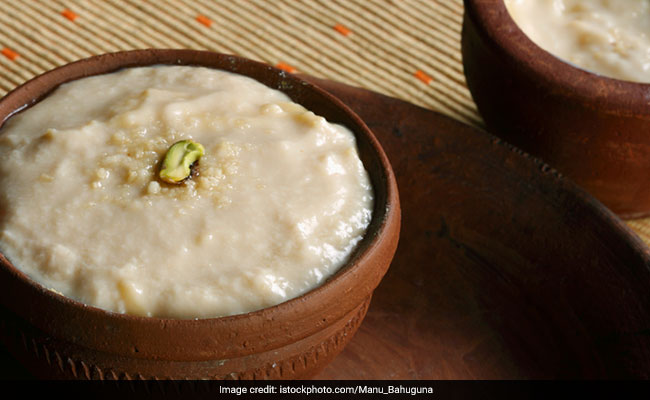 How to make Mishti Doi
A very popular Bengali dessert. Mishti doi or meethi dahi is made by thickening milk and is sweetened with jaggery.

Ingredients of Mishti Doi
1 Litre Milk, full cream
300 gram Palm jaggery
2 tsp Curd
1.
Heat the milk in a heavy based pan and reduce it to 1/4th its quantity.
2.
Heat the jaggery in a heavy saucepan and melt it down using 10 ml of water.
3.
Add the jaggery to the boiling milk and stir well.
4.
Cook for another 5 minutes and cool down to about 40 degree C.
5.
Stir in the curd. Pour in the mixture into a terracotta or clay pot and keep in a warm place to set. Serve chilled.
6.
NOTE: Make sure that the milk is not too hot when the curd is added.