Story Progress
Back to home
Mushroom and Pepper Chilli Recipe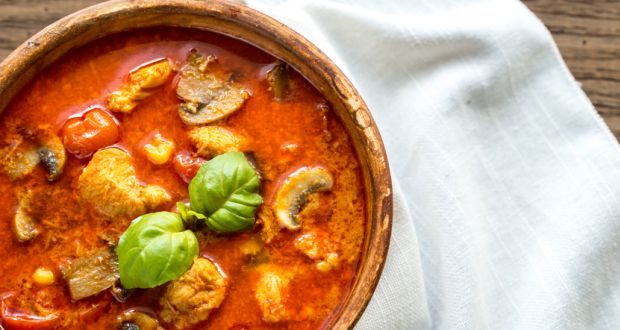 A great recipe to impress your guests. Mushroom, kidney beans, bell peppers and chillies come together to make a fiery spread.

Ingredients of Mushroom and Pepper Chilli
1 bay leaves
1 onion
1 Tbsp garlic paste
1 cup mushrooms
1 cup bell peppers
1 cup black beans
1 cup kidney beans
1 1/2 Tbsp cumin powder
1 Tbsp red chilli powder
Parsley
Some coriander
2 Tbsp olive oil
1 cup tomato puree
Thyme
Oregano
2 tomatoes
Salt and pepper to taste
1 1/2 cup tomato juice
2 green chillies
1.
1. Heat olive oil. Add bay leaves, onions.
2.
2. Mix them well. Then add minced garlic and mushrooms.
3.
3. Cover the mix and let mushrooms cook for sometime. Add kidney beans, black beans and bell peppers and mix them well.
4.
4. Add cumin, red chilli powder, oregano and thyme leaves to it. Add tomato puree, tomatoes and fresh tomato juice.
5.
5. Garnish with green chilli, freshly chopped coriander and serve.