Story Progress
Back to home
Osaman Recipe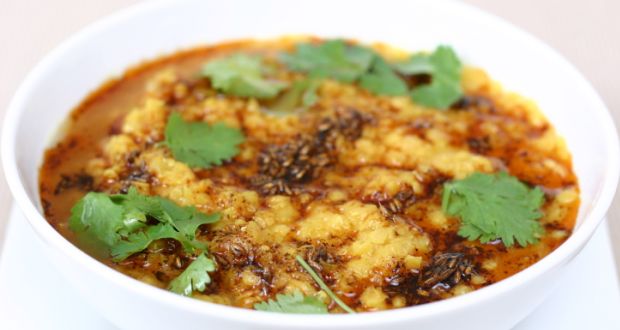 Osaman is a Gujarati dal preparation. Easy to make and gripped with the richness of tur dal. A great combination of sweet and sour flavours.

Ingredients of Osaman
1 cup tur dal
2 cups water
1 Tbsp oil
1 tsp mustard seeds
1 tsp cumin seeds
1/8 tsp cinnamon powder
1 Tbsp jaggery or to taste
1 tsp asafoetida powder
10-12 curry leaves
2 Kocum flowers or 1 tsp tamarind paste
Chilli powder to taste
Salt to taste
1 tsp ginger paste
Green chillies-chopped to taste
1.
1. Cook the daal in the water, strain and keep the two aside, separately.
2.
2. Heat the oil and add mustard seeds, cumin, cinnamon and asafetida.
3.
3. When they darken slightly, add the daal water and bring to a boil.
4.
4. Add curry leaves, cocum or tamarind, chilli powder, salt, ginger paste, jaggery and green chillies.
5.
5. Simmer for 1-2 minutes and serve hot.