Story Progress
Back to home
Palak ki Bhurji Recipe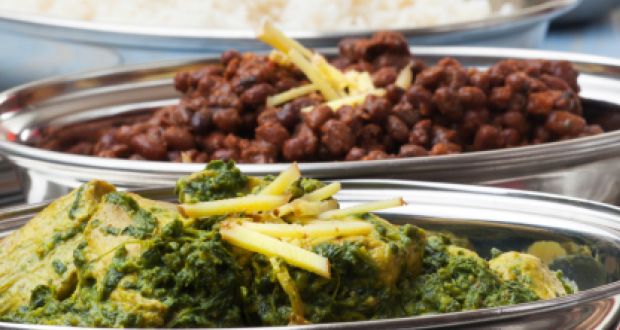 Palak bhurji is easy to make and light to eat. Spinach cooked with red chilies, butter and malai.
Total Cook Time

35 mins 10 seconds

Prep Time

10 mins 10 seconds

Ingredients of Palak ki Bhurji
3/4 kg spinach/ palak, washed and chopped fine
2 Tbsp clarified butter
2-3 whole red chillies
1 Tbsp thinly sliced ginger
1 1/2 tsp salt
1 tsp sugar
1 Tbsp malai
1.
Heat the clarified butter in a heavy-based stainless steel broad pan and whole red chillies.
2.
When they begin to darken, add the ginger and saute till light brown.
3.
Keeping the heat on high, add the chopped palak, salt and sugar and mix well.
4.
Continue to cook over high heat, till the palak is tender and dry. This takes about 20 minutes, during which it needs to be stirred every few minutes.
5.
Palak should be cooked on a high flame because it cooks quite fast and the high heat helps the water to evaporate quickly.
6.
Serve hot, garnished with cream.