Story Progress
Back to home
Paneer Naanza Recipe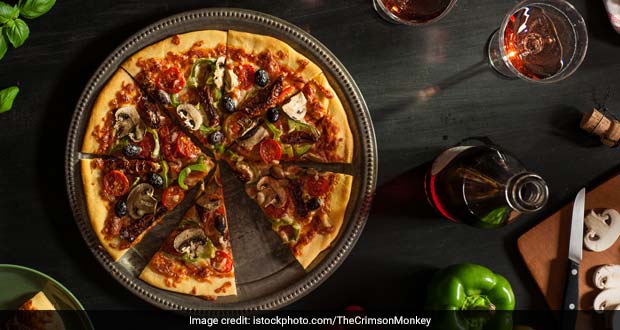 How to make paneer naanza
Paneer naanza is a delicious cheesy and crunchy paneer pizza where we use a naan instead of a regular pizza base.

Ingredients of Paneer Naanza
1 and 1/2 Cups All-purpose flour
1 cup Oil
1 cup Shredded mozerella
1 cup Shredded parmesan
1 cup Chopped onions
1 cup Tomato Puree
1/2 cup Dahi
1/2 cup Chopped dhaniya
1/2 cup Chopped pudina
2 tbsp Cream
2 tbsp Ginger-garlic paste
Dhaniya powder as required
Jeera powder as required
Haldi as required
Oregano as required
Chilli flakes as required
Salt as required
1.
First we need to prepare the dough. Mix all-purpose flour, a pinch of salt, oil and half of your dahi and knead it. Make a soft dough, pour some oil on top and cover and let it rest for at least 30 mins.
2.
Next we will marinate the paneer, in a bowl add your paneer chunks, 1 tbsp ginger-garlic paste, half tsp jeera powder, half tsp dhaniya powder, half tsp salt, some Italian seasoning and the remaining dahi. Mix this and make sure the paneer is coated properly, keep it aside for at least 15 mins.
3.
Now for the sauce, in a pan heat some oil, add chopped onions and 1 tbsp ginger-garlic paste and let it cook until the raw smell is gone.
4.
To this add half tsp jeera powder, half tspn dhaniya powder, some haldi, salt as required and mix everything well.
5.
Next, add the tomato puree and cook until tomato is not raw anymore.
6.
Add 2 tsp cream, bring this to your desired sauce consistency and it's done.
7.
Now take the dough out, knead for another 2 mins and roll 4 balls out of it.
8.
Spread these balls into small pizzas and pop it in the over until they are brown ad 80% done.
9.
Until the naan is getting ready, sautee or bake your marinated paneer.
10.
In another bowl, mix the cheese and chopped dhaniya and pudina.
11.
Take the naan out and spread the cooked tomato sauce, place paneer on top and cover generously with cheese and herbs mixture and sprinkle Italian seasoning.
12.
Place it back in the oven for 5 more minutes or until your cheese is melted properly.
13.
Take it out of the oven, slice your paneer Naanza and enjoy in its full glory.