Story Progress
Back to home
Pomegranate Juice Recipe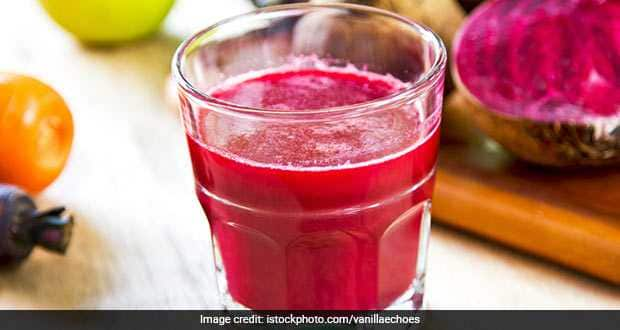 How to make Pomegranate Juice
About Pomegranate Juice : Anurag Sharma, Director of the Baidyanath group shows you how to detox with this ayurvedic juice. Beetroot juice is a great cleanser and helps you detox. Add fresh aloe vera gel along with the goodness of pomegranate and you are building a strong immune system!

Ingredients of Pomegranate Juice
1 Fresh leaf aloe vera
1/2 cup Beetroot, chopped
2 cups Pomegranate juice or amla juice (Indian gooseberry)
1/4 tsp Black pepper powder
1.
Take a sharp knife and carefully peel the rind from the aloe vera plant leaves and discard the rind.
2.
Peel the yellow layer just beneath the rind with a sharp knife and you should be left with approximately 2 Tbsp (30 ml) of clear aloe vera gel. (Clean the gel before adding to the juice.)
3.
In a blender add pomegranate juice, chopped beetroot and blend.
4.
Now add aloe vera gel. Give it a whiz.
5.
Lastly add some black pepper and serve.
Recipe Notes
For better taste and digestive properties, add a pinch of Lavan Bhaskar churan.