Story Progress
Back to home
Rajma Aur Kele Ke Kebab Recipe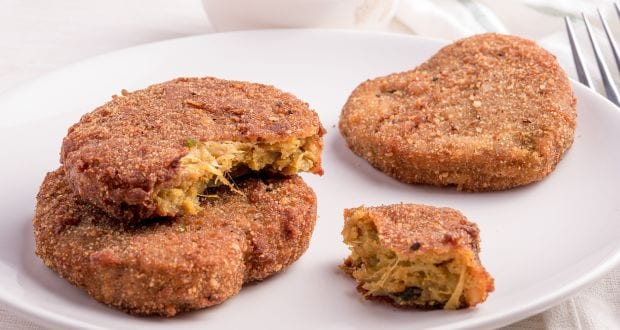 How to make Rajma Aur Kele Ke Kebab
Kidney bean and raw banana cakes, pan seared and served with tempered hung yogurt.

Ingredients of Rajma Aur Kele Ke Kebab
4 Raw bananas
2 cups Rajma (chhitra), boiled
3 tsp Garam masala powder
to taste Salt
3 tsp Clove powder
3 tsp Deggi mirch
2 tsp Chaat masala
2 tbsp Ginger, chopped
2 tbsp Green chilli, chopped
3 tbsp Green coriander, chopped
1/2 cup Panko breadcrumbs
4 tbsp Ghee
3 tsp Mustard seeds
2 tbsp Bhunna masala
3/4 cup Hung yogurt
2 tbsp Brown onions
3 tsp Cumin powder, roasted
1.
Boil the raw banana and remove excess water.
2.
Mince the boiled banana with the kidney beans.
3.
Add the powders, ginger, green chilli and coriander. Mix well and add the panko breadcrumbs.
4.
Shape into even sized cakes and cook them in a non-stick pan with ghee.
5.
Prepare the yoghurt by tempering the mustard seeds. Add bhunna masala and remove from fire.
6.
Mix in hung yoghurt, brown onions, fresh coriander and roasted cumin powder.
7.
Serve the cakes with the hung yoghurt.