Story Progress
Back to home
Jamun Salad Recipe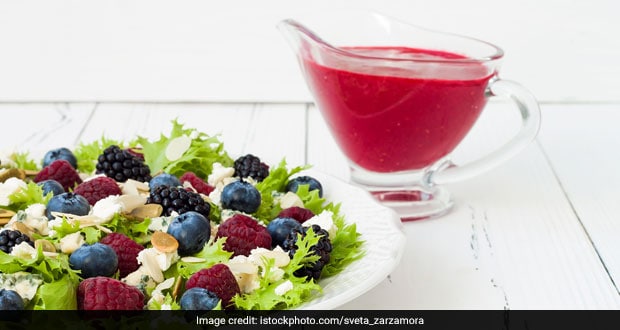 How to make Jamun Salad
About Jamun Salad Recipe: This quick, healthy salad makes a refreshing side to pork or chicken, the savoury heaviness of the meat soothed by the fresh flavours of the salad.

Ingredients of Jamun Salad
1 mango
1 cup jamun
1/2 cucumber, peeled
1-2 tsp chillli flakes
1 tbsp extra virgin olive oil
2 tsp lemon juice
to taste salt
1.
Peel and cube mango and cucumber.
2.
Then de-seed and chop the jamun. Mix them all together in a bowl.
3.
For the dressing, combine the remaining ingredients.
4.
Then pour over the chopped fruit and vegetable.
5.
Cool in the fridge before serving.