Story Progress
Back to home
Roasted Bell Pepper and Broccoli Salad Recipe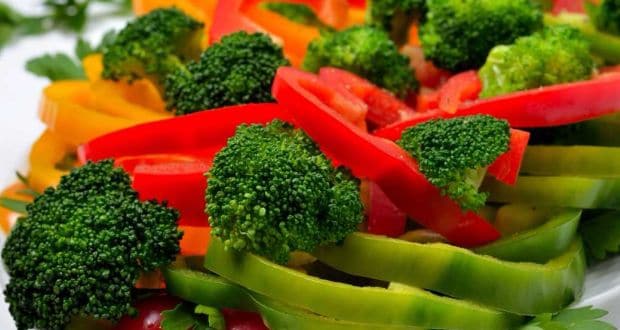 How to make Roasted Bell Pepper and Broccoli Salad
Roasted Bell Pepper and Broccoli Salad:Yellow and red peppers, broccoli and spring onions are drenched in the delicious seasoning and sprinkled with apricots.

Ingredients of Roasted Bell Pepper and Broccoli Salad
2 Tbsp Olive oil
Few sprigs Thyme
A pinch of Black pepper (cracked)
To season Salt
1 Whole white onion, roasted
1 Yellow peppers, roasted
1 Red peppers, roasted
1 head large Broccoli florets
1 Broccoli stems
2 cloves Garlic chips, sliced
1 Spring onion batons
4-5 Apricots (dried)
1.
Season all the veggies with salt, pepper, thyme and olive oil.
2.
Peel the bell peppers, cut into strips and deseed them.
3.
Slice the broccoli stems.
4.
Slice the garlic into chips, fry in olive oil and allow to cool.
5.
Saute the onions in the garlic oil.
6.
Cut the spring onions into batons.
7.
Blend all the ingredients for the dressing in a mixer or hand blender.
8.
Toss all the veggies along with the dressing.