Story Progress
Back to home
Stir Fried Cabbage and Moor Recipe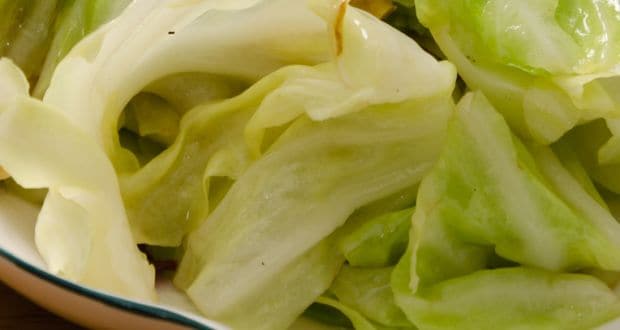 How to make Stir Fried Cabbage and Moor
About Stir Fried Cabbage and Moor Recipe: A light and easy dish of stir fried cabbage with coconut and curry leaves. Served with moor, a curd based recipe with shallots and chillies as tempering.

Ingredients of Stir Fried Cabbage and Moor
For Stir Fried Cabbage:
2 Cabbages, sliced
1 large Onion , chopped
2 tbsp Desiccated coconut
1 tsp Turmeric powder
3 Green chillies
Salt
8-10 Curry leaves
4 tbsp Coconut oil
For Moor:
400 gram Curd
2 tsp Mustard seeds
2 Red chillies
1 small Shallot, finely chopped
8-10 Curry leaves
1 tsp Turmeric powder
1 tsp Chilli powder
Prepare Stir Fried Cabbage:
1.
In a deep bowl, take cabbage, add onion, desiccated coconut, turmeric, green chillies and curry leaves.
2.
In another small bowl, take some salt and add 2 tsp water to it. Pour salted water to the above cabbage mixture and toss them together.
3.
Heat coconut oil in a large wok, add mustard seeds and curry leaves. When the mustard seeds starts to crackle, put the cabbage mixture in the wok.
4.
Sprinkle some water over the cabbage mixture. Cover the wok with a lid and let it cook for 5-6 minutes.
Prepare Moor:
1.
In a large bowl, take some curd and add water and salt. Keep it aside.
2.
Heat coconut oil in a pan, add mustard seeds, red chillies, shallot, curry leaves, turmeric and chilli powder. Stir the masala till it cooks.
3.
Mix the masala to the curd mixture and let it cook on a low flame for 5 minutes while stirring continuously.
4.
To serve: Serve Stir Fried Cabbage with Moor, Fish Curry and Rice.