Story Progress
Back to home
Tahu Telur (Indonesian Bean Curd Omelettes) Recipe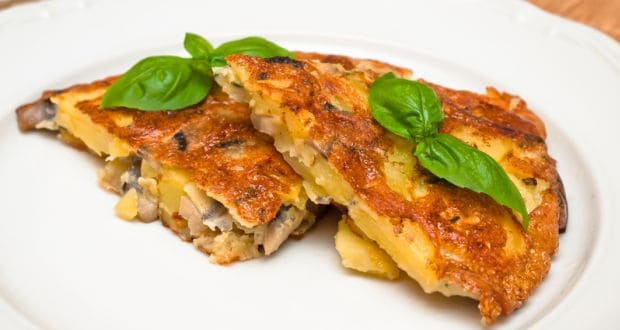 How to make Tahu Telur (Indonesian Bean Curd Omelettes)
About Tahu Telur (Indonesian Bean Curd Omelettes): Omelets made with tofu (bean curd). Topped with tomato sauce.

Ingredients of Tahu Telur (Indonesian Bean Curd Omelettes)
For Sauce:
1 Tbsp peanut oil
1 small onion - finely chopped
2 cloves of garlic - finely minced
1 ripe tomato - finely chopped
2 Tbsp dark soy sauce
2 Tbsp water
1 Tbsp sugar
For Omelette:
3 square fresh bean curd (tofu)
3 large eggs - beaten
1/2 tsp salt
1/4 tsp ground black pepper
6 green onions - finely chopped
Peanut oil - for frying
For the Sauce:
1.
Heat oil in a saucepan and fry onion and garlic over low heat, stir frequently for five minutes.
2.
Add tomato and fry for 4 minutes or until tomato is cooked to a pulp.
3.
Add soy sauce, water and sugar, bring to a boil. Serve warm.
For the Omelettes:
1.
Chop bean curd into small pieces or mash roughly with a fork.
2.
Stir into the eggs, season with salt and pepper; add the green onions.
3.
Heat a large skillet, grease the base lightly with oil and fry the egg mixture in small round omelettes no larger than saucer size.
4.
Make a few and keep warm on a hot plate until all the mixture is cooked.
5.
Serve immediately topped with the sauce.