Story Progress
Back to home
Whole Wheat Pasta Pomodoro Recipe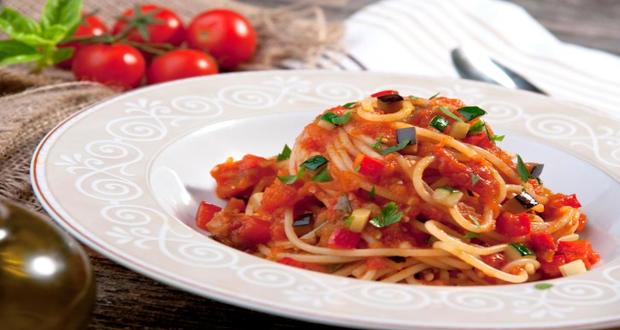 How to make Whole Wheat Pasta Pomodoro
Aditya Bal along with the Olive's chef cook up a quick, easy and healthy whole wheat pasta with a mild tomato flavored sauce.
Total Cook Time

1 hr 30 mins

Ingredients of Whole Wheat Pasta Pomodoro
For the pasta:
300 gm Whole wheat flour (atta)
100 gm Maida
A pinch of rawa
For the sauce:
1 tbsp Olive oil
1/2 tsp Garlic
1/2 cup Cherry tomatoes, chopped (you can use 2-3 regular tomatoes also)
A pinch of salt
4-5 Basil leaves
Parmesan cheese, for garnish
For the pasta:
1.
In a bowl, mix both the flours. You cannot only use whole wheat because it has less gluten so it won't hold togethar and will break while cooking.
2.
Mix in some water and knead like a regular dough. Let it rest for about half an hour.
3.
Now with a rolling pin, roll the dough out into a flat thin round.
4.
Cut it into any shape as you like.
5.
Here the Chef had rolled it more into a rectangular shape so as to cut thin long strips of spaghetti but you could cut it in any shape.
6.
Put a little bit of rawa to prevent the pasta from drying and so that the pasta does not stick together.
7.
Boil the pasta. This should take about 2 minutes.
For the sauce:
1.
Heat some oil in a pan. Add garlic. Saute.
2.
Add the tomatoes with a pinch of salt and pepper.
3.
Add some basil leaves. Add a dash of water and saute it a little to bring out the flavor.
4.
Strain the pasta out and add it to this pan.
5.
Mix it well. Remember not to overcook the pasta while boiling it because it cooks in the pan also when you add it to the sauce.
6.
Mix well. Garnish with Parmesan.