It's almost impossible to think about a world without ketchup. Be it crisp fries or hot samosas, juicy burgers or grilled sandwiches, this dynamic red concoction is the perfect partner. Sweet and sour at once, it can transform any dish. You have to agree. It's the king of condiments - one that you'll find sitting pretty at every restaurant and even your very own dinner table.(How to balance the flavours in your cooking)Despite usual presumptions that ketchup was born and bred in the USA, it was originally a product of China. The original Ketchup (or Catsup as it has also been known) was created in the 1690s from a recipe of pickled fish sauces. Over the years the recipe traveled across the globe and developed into the tang- tomato-ey version that we know and love today. The first published recipe for tomato ketchup appeared in America.
(Sriracha: A Brief History of One of the World's Most Iconic Hot Sauces
)Psst. Some of our team members confessed that squeezing ketchup with meals almost seems like a reflex and so none of us really had to convince ourselves for a taste test to find the best amongst the lot.
Selection Procedure
We chose six popular brands of tomato ketchup that are easily available in super markets and general stores across the country. This included international as well as domestic brands. We made sure that all of them were within the best before date. The ketchup bottles were medium sized and priced between Rs. 90 and 120.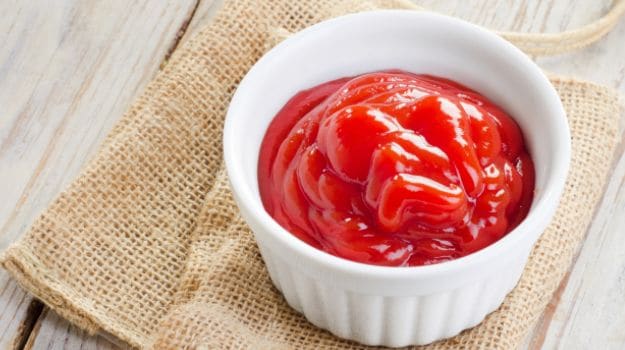 (
Taste Test: Potato Chips
)
The Contenders
Cremica
Tops
Heinz
Kissan
Maggi
Del Monte
The Criteria
All brands were blind tasted (not knowing the brands) without discussion in random order. We compiled all the scores to give an impartial representation of results. Tasters marked them individually on the following parameters on a scale of 10-
Flavour
: A fruity and rich flavour is what makes ketchup wonderful. We were looking for an honest tomato flavour. Since tomatoes that are naturally sweet, it shouldn't be too overpowering. It should also be slightly acidic without a bitter aftertaste. The perfect balance is crucial.
Consistency and Appearance
: You'd want it to be thick with a creamy smoothness. Those that are pulpy and watery are a strict no-no. Needless to say, good ketchup should appear glossy with a bold red colour.We tried it alone and also dipped in some fries because they should never be eaten without ketchup. As alert consumers, we made sure we scan through the nutrition labels to take note of calories and sugar. Hidden sugar in ketchup has become a growing concern and we decided to take that into consideration. Ketchup is mix of common ingredients like tomatoes, vinegar, salt, sugar that need to be skillfully blended with onion, garlic and certain spices to add a savoury note.
Our Favourite Topping - Rated1. Cremica
Score: 7/10This one definitely deserves a space at the side of your plate. It was tangy with a sweet undertone and a subtle acidic kick that made it perfect. We just couldn't get enough of it. It was easy to know, by the end of the tasting session some of us were scrapping the bottom! It was deep red, glossy and hit all the right notes. It had less sugar and salt but lots of flavour. A worthy winner! Sugar (100gm) 19gm Calories (100gm) 131Kcal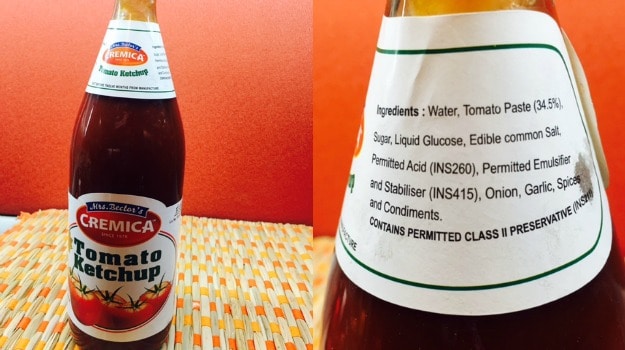 2. Tops
Score:4/10They seemed to have overdone the flavour of vinegar or pepper, something that made it quite acidic and it dominated the other ingredients. It was the darkest in colour and the appearance did put us off. The texture was thick and pulpy and seemed inviting but the taste couldn't match up to it. Sugar (100gms) 26.5gm Calories (100gms) 137Kcal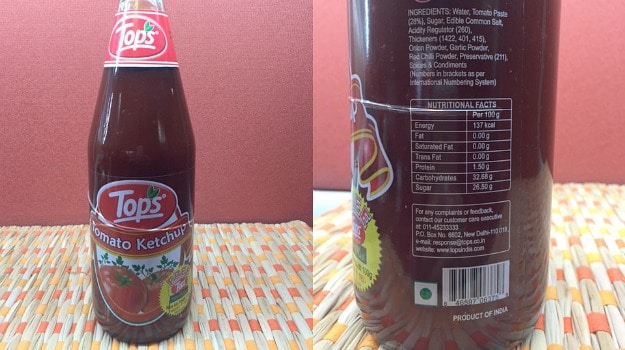 3. Heinz
Score: 6/10Heinz was blush red and lovely. The brightness was balanced by the robust body that held up to the fries that it was paired with. It was a credible contender for the first spot but we felt that it somewhat lacked the tang and was on the sweeter side. Sugar (100gm) 22gm Calories (100gm) 109KcalThis was one brand which said that its all natural. There was no mention of preservatives or stabilizers. It was also the lowest in terms of calories.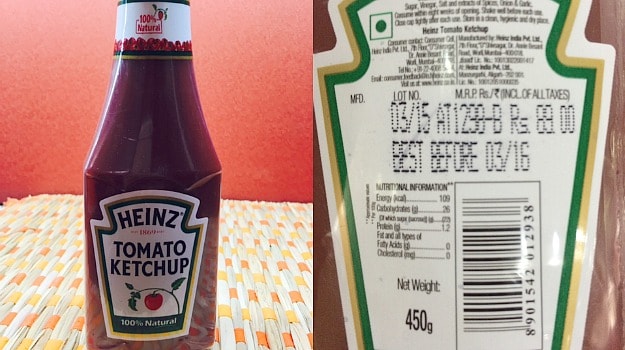 4. Kissan
Score: 4/10This one was the sweetest of all. It wasn't glossy but instead slightly grainy and not appealing. Like how we predicted, on checking the label we found that it actually contains the highest sugar content amongst other brands. The texture was a bit sloppier than others. Sugar (100gm) 32gm Calories (100gm) 133.33Kcal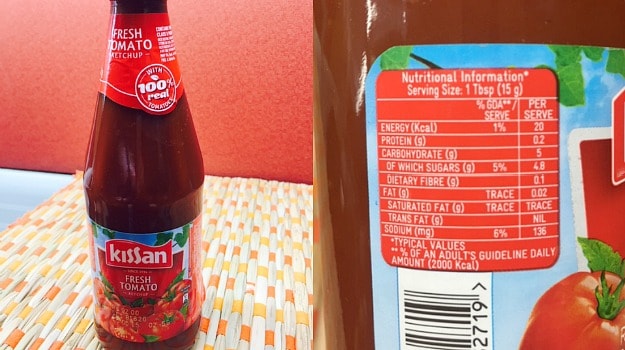 5. Maggi
Score: 6/10This one caught our eyes, bold and beautiful. It was smooth and creamy with a sweet finish. Although it has the least sugar content amongst all brands, most tasters found it to be too sweet. Sugar (100gm) 13.5gm Calories (100gm) 114 Kcal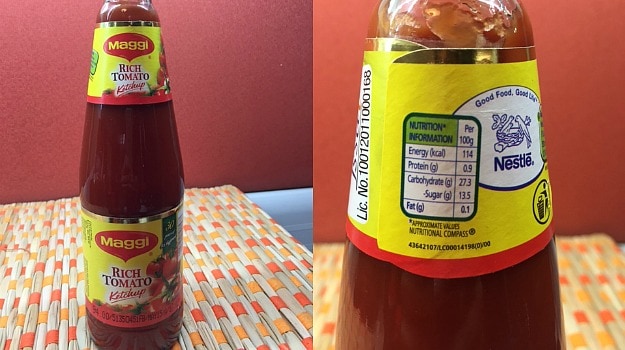 6. Del Monte
Score: 3/10This was one brand that disappointed a lot of us and some of us never came back for round two. It tasted artificial and was slightly bitter. The runny texture and brownish hue broke many hearts. It also had the maximum calorie content when compared with others. Sugar (100gm) 26gm Calories (100gm) 156 Kcal.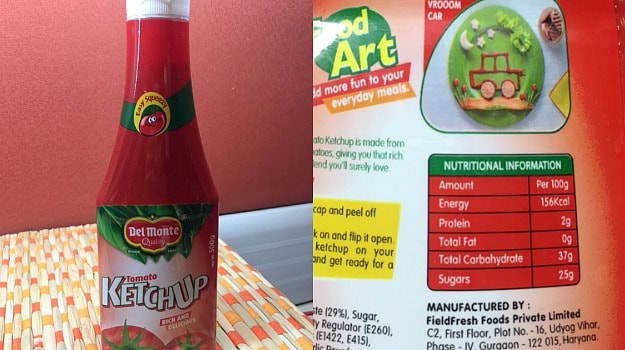 (It's About to Get Messy: Ketchup and Mustard are at War)
Disclaimer
This taste test was in no way sponsored by any brand(s). All expenses were borne by NDTV. All reviews are strictly personal opinion of the authors. The same should not be construed as the opinion or policy of NDTV. Always do your own research on products and companies before using a product you choose. NDTV, its affiliates and its management does not claim responsibility for any of the products/ or companies discussed on this site.