Indian kitchens are a treasure trove of spices and herbs that not only help perk up our delicacies, but also offer some amazing health benefits. One of the most celebrated spices is cardamom (or elaichi), which has long been hailed for its health promoting properties. The green pod-shaped spice is known to lend its sweet aroma to delicacies and desserts across the country. Apart from possessing powerful antioxidants and antibiotic properties, cardamom is said to help shed kilos too. Including this spice in your daily diet can help stimulate the process of weight loss. Cardamom is an "effective digestive stimulant and diuretic, cardamom boosts metabolism and helps the body burn fat more efficiently." Attacking the fat in your body, cardamom, an Ayurvedic staple, can rev up your digestive system and reduce conditions like water retention. Let's look at why this spice must be a part of your kitchen closet.
Cardamom For Weight Loss

Here are six reasons of adding cardamom (or elaichi) to your diet for healthy weight loss:

According to the book, 'Healing Foods' by DK Publishing, "An effective digestive stimulant and diuretic, cardamom boosts metabolism and helps the body burn fat more efficiently."
Cardamom helps get rid of fat accumulation in the abdominal region. For most people, the fat tends to settle around the belly, putting them at a risk of a range of metabolic and cardiovascular problems.
Elaichi is said to reduce bloating or indigestion. It has various compounds that help fight against bad bacteria, further balancing the gut flora to return to normal functioning and enable a healthy digestion.
(Also Read: 10 Wonderful Benefits Of Cardamom You Should Know About)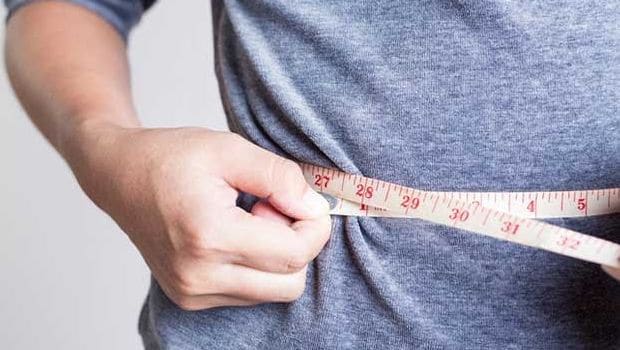 Cardamom helps reduce water retention significantly. Often dubbed as a natural diuretic in Ayurveda, cardamom expels the extra water that being retained in the form of urine.
Cardamom flushes toxins out of the body and enables the body to function better. If the body starts functioning well, it will automatically boost your metabolism and overall health.
The presence of powerful nutrients like melatonin increases the burning process of fats in the body.
(Also Read: 7 Ways To Bring Cardamom Into Use)
How To Use Cardamom For Weight Loss?
Just take out seeds of the cardamom pod and powder them roughly with a mortar and pestle or using the back of a heavy spoon. Add a pinch of this cardamom powder to your tea, low-fat milk or plain water to get your cardamom fix. It goes without saying that just cardamom will not help you lose weight, until you engage in exercises and eat a healthy and a nutritious diet.
Cardamom Water
Crush the cardamom pod and take out all the seeds from it. Now add the pod peel and seeds in a glassful of water. Leave it as is for the whole night. You could also use cardamom powder instead of the cardamom pods. Have it first right after waking up in the morning on an empty stomach. Avoid drinking or eating anything for at least half an hour after having cardamom water. Drink it every day to get maximum benefits.
Cardamom Tea
Boil cardamom along with other spices like peppercorns, cloves and cinnamon stick. Boil it for a couple of minutes. Pass the tea through a colander to strain it. Add some milk, sugar or honey and have it warm. You can also skip having milk or sugar, or both, and have the hot, spiced up tea. This tea, with all the spices along with milk and honey tastes delicious and you can have it every day in place of your regular tea.
Cardamom Milk
We all like some added flavours in milk. Kids, especially, throw a fit when they are offered plain, boring milk. There are many ways you can turn plain milk into a healthier and tastier drink. Badam (almond) milk, pista (pistachio) milk, kesar (saffron) milk, haldi (turmeric) milk are few such drinks we have all tried and loved. Cardamom (elaichi) milk is another great option to have a tasty and healthy drink on your weight loss diet. To make cardamom milk, boil raw milk beforehand and store. For one glass of milk, crush 2-3 cardamom pods with the help of mortar and pestle. Now, pour one glass of previously boiled milk in a pan. Start heating it. Add few strands of saffron and crushed cardamom and let the milk simmer for about five minutes so that flavours of the spices are completely released into the milk. Strain the milk and enjoy a warm, healthy drink. You can skip adding saffron. Also, you can add natural sweeteners like honey, agave, coconut sugar or jaggery if you like your milk sweet.
Cooking With Cardamom
Adding cardamom during cooking your food helps bringing in its health benefits. Add it to kala chana, paneer sabzi or other such dishes for enhanced flavour and weight-loss properties. You can also simply add whole or crushed cardamom pods to your regular tea to make it taste better and make it healthier.


(Also Read: How Cardamom Water Helps Lose Weight And Burn Belly Fat)
Other Benefits Of Cardamom


Aids Digestion: Due to its strong aroma, it helps in activating our taste and sensory elements, and thus, aid digestion. This enables the secretion of enzymes effective for digestion, especially if consumed after heavy meals. Cardamom is good for curing stomach problems like indigestion, gas and constipation.


Lowers High Blood Pressure: According to the book, 'The Complete Book of Ayurvedic Home Remedies', Dr. Vasant Lad suggests that consuming a mixture of a teaspoon coriander and one pinch of cardamom mixed with one cup of freshly squeezed peach juice can help bring down high blood pressure.


Boosts Blood Circulation: Cardamom helps increase the blood circulation in our body, especially to our lungs, therefore, it is often used as a natural remedy for respiratory disorders. It maintains vitality and keeps your energy levels up.


Regulates Blood Sugar Levels: Black cardamom is often touted as an effective remedy for treating high blood sugar levels. Cardamom is rich in manganese that helps in controlling blood sugar levels in the body.