Sitting on your couch, watching endless hours of TV and eating all your favourite munches is a great way to spend your weeknights and weekends. Nothing can be more relaxing, we agree. But you know what happens when you do this regularly, week after week? You end up with heavier thighs, extra flab around your tummy and chubbier cheeks. Your day job makes you sit for hours on end and makes regular contributions to your waistline along with your bank account. Soon, stepping out with friends or taking short walks in your neighbourhood park doesn't seem like an activity you want to indulge in. After all, nothing fits anymore. Your clothes don't look so good, and when you do go out to shop you end up feeling even more demotivated. Don't worry, you are not alone. Thousands suffer as part of this vicious cycle and keep getting pulled into the labyrinth more and more. But there's good news! Losing weight doesn't need to be so hard. A combination of positivity and healthy eating can take you a long way down your weight loss journey. Add to this a dose of regular physical exercise and there's no stopping you! Health and fitness are the most important elements of our life, and hence need to be given utmost attention. When you are healthy it shows on your skin too. The right diet with the right exercises can help you to fit into your old denims again!


Also read: Barley Water For Weight Loss: How Does Jau Help You Lose Weight?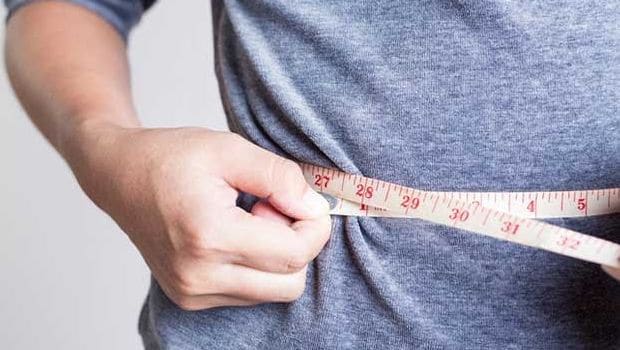 Here are seven food products that can be effortlessly added in your diet and help you stay fit:
1. Turmeric Tea
Turmeric tea is one of the popular form of consuming turmeric which plays a vital role in controlling high blood sugar and high cholesterol levels. Fighting inflammation, tackling health and weight loss related issues can be curbed by consuming turmeric tea in your daily diet.


Also read- Turmeric Mask for Skin: One Ingredient, Many Miraculous Benefits
2. Green Coffee
Green coffee bean extract are coffee beans that haven't been roasted. Green coffee contains compounds such as chlorogenic acid which is believed to help lower blood pressure and lose weight. It is considered to be a natural detoxifier, it cleans the liver and removes unnecessary fats, thus making us fit and healthy. Green coffee also lowers inflammation.


Also read: Green Coffee Benefits: Just Another Healthy Reason to Drink Up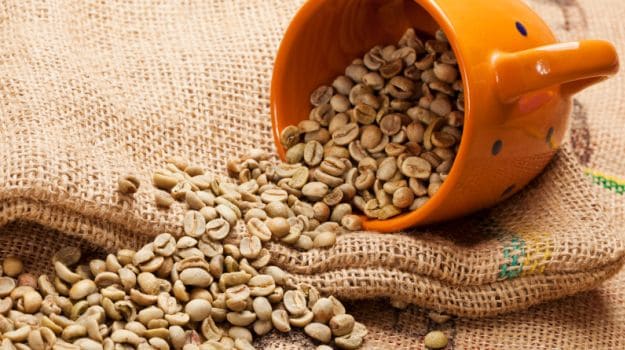 3. Detox water
If you want to lose weight then drinking water plays a major role in it. Over the last few years people have understood the importance of drinking water - hence combining water with zero calorie foods to create 'detox water' is a trend being followed across the world. It is not only a popular tool for weight loss, there are several benefits to drinking detox water too. Besides being scrumptious, it has no calories and satiates one's hunger and thus deliciously answers the query of how to lose weight. Detox water also helps in flushing toxins out of the body, rendering it refurbished and rejuvenated.


Also read: Do You Still Need 8-10 Glasses of Water Every Day During Winter?
4. Chia
You probably must have seen delicious looking puddings and smoothies made with chia seeds. Chia seeds are currently given the title of one of the Super Foods. They are amongst the healthiest foods known and help us to tackle the issue of how to stay fit. They are loaded with nutrients and antioxidants, besides having a low calorie content. With high fiber and protein content, Chia seeds are often recommended to people to lose weight and keep their digestion smooth.


Also read: 4 Best Chia Seeds Recipes
5. Coconut Water
Coconut water is one of the best summer refreshers and what's better than knowing that apart from its great taste and flavor, it can actually help us achieving our goal of weight loss. Coconut water helps increase metabolism and shed pounds. Stay fit by drinking pure coconut water, as it keeps the body hydrated and maintains the electrolyte balance. This drink is sure to keep you fit, fresh and formidable.


Also read:Coconut Water Benefits: 6 Reasons To Add This Wonder Drink To Your Diet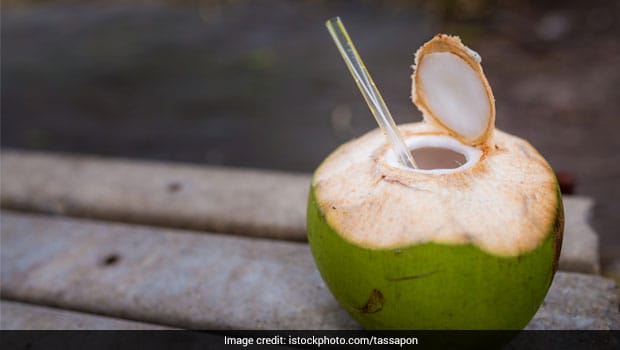 6. Quinoa
Quinoa is one of the most popular gluten free, high in protein health foods. It is rich in vitamins and iron and proves to be an essential aid for weight management. The product also has low glycemic index which keeps the blood sugar level under check. Quinoa apart from being healthy surprisingly tastes good as well. Quinoa is extremely beneficial for losing weight and is recommended in many diets.


Also read: Quinoa Nutrition: Here's Why You Should Include This Pseudo-Cereal In Your Daily Diet
7. Cucumber
Cucumber is mostly water. It is more than 90 percent liquid! It is also low in calories; in fact, it is a negative calorie food. This means that not only it doesn't add to the calories, it also helps in eliminating some that are already there in the body. Cucumber is an excellent food for weight loss diet. Add it in your salad, smoothie or sandwiches. This low-carb food tastes good and is super refreshing. You can also have plain cucumber slices with a homemade curd dip or hummus.
So folks, dispel the worry about how to lose weight by including the right foods in your diet. Adding these foods will definitely propel your weight loss journey. The route from fat to fit doesn't have to be a mirage anymore!


Disclaimer: This content including advice provides generic information only. It is in no way a substitute for qualified medical opinion. Always consult a specialist or your own doctor for more information. NDTV does not claim responsibility for this information.