Chia seeds recipes: One thing that is worth bookmarking is the fact that nutrition is not a quantitative affair. It doesn't matter how much you eat, but what you eat. Nuts and seeds seem too tiny to be helpful in building your health but they are like those mini crackers that make the most combustion when call into action. These pockets of nutrition are needed in small quantities to give you the most benefits. Chia seed is one such ingredient that packs in truckloads of nutrients in its small, ant-sized avatar. One of the best features of this wonder food is its ability to soak up water, nearly 12 times of its weight. It therefore makes you feel satiated, checks untimely hunger and facilitates weight loss.
Chia seeds are loaded with iron, calcium, zinc, phosphorous, magnesium, folate, B vitamins among other essential micronutrients. They facilitate good digestion, help keep a check on high blood sugar and cholesterol levels and are excellent for people with gluten intolerance. Chia seeds expand, become softer and carry a silky, velvety texture after being soaked. Add them to smoothies, shakes or cold coffees or simply sprinkle them atop salads or grind them in lip-smacking dips and accompaniments. These are also popularly used in baking breads and muffins or making granola bars. Adding them in your cereal or trail mixes is also a good idea.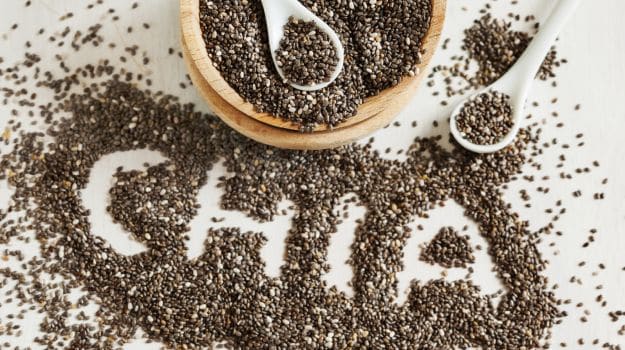 If you are unsure about how to add chia seeds to your regular diet or how to cook with it, we've got some help. These tried and tested recipes will make you fall in love with these nutty delights like never before.
A refreshing drink with the goodness of ginger and the seasonal punch of lychee. Add a dash of chia seeds to fix the deal right!
A summer cooler made with lime, lychee juice and gingery kick.
All it takes is five minutes and three ingredients to whip up this cold and delicious smoothie. Four ingredients with five minutes and you'll have a glass of delicious, thick and super healthy chia smoothie to relish.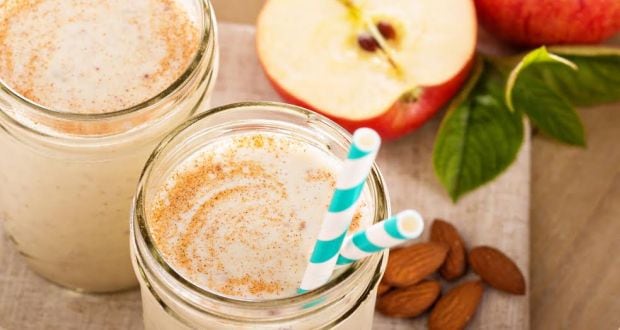 Healthy, filling and absolutely delicious!
Add a teaspoon of chia seeds to this wholesome breakfast meal to amp up the nutrition quotient. Perfect breakfast dish to start your day with!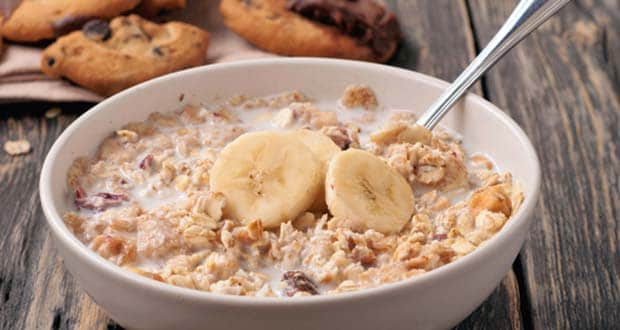 A bowl of this nutritious porridge would keep your energies high all day long.
Super delicious and moist teacake, made with the goodness of banana and the crunch of chia seeds. A perfect companion to your evening tea.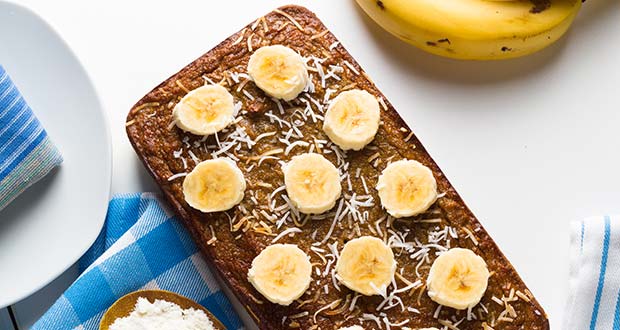 Absolutely delicious to pair with a cup of tea and serve the guests.
A healthy, nutritious yet delicious drink to quench your thirst in the summer season. With ingredients like chia seeds, spinach leaves, honey, cucumber and tangerine, this drink will make sure you are refreshed and healthy all through the day!
Packed with all things healthy!
Note: Chia seeds should always be soaked in liquid or combined with some fluid ingredient. Eating these raw or in large quantity can cause gas, bloating and even constipation.