Losing weight can be a tedious task. Not only does it require constant monitoring of daily diet, but also calls for a proper workout regime. A few dietary tweaks can help you in the weight loss process. However, if you've gained a significant amount of weight over a period of few days, then it might just be water weight. Water retention makes you gain weight due to the presence of excess water in the body. One of the most common triggers behind water retention is an excess salty diet. According to Macrobiotic Health Coach and Nutritionist, Shilpa Arora, "Modern day diets have excess sugar and salt content. Excess sodium holds toxins in the body leading to a host of diseases."


(Also Read: Weight Loss: Consume These 3 Drinks Just Before Bedtime To Lose Weight Fast!)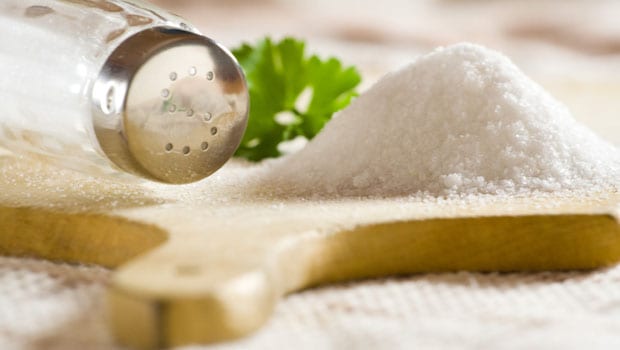 A lot of us happen to confuse water weight with fat weight. Water weight is one of the reasons why the weighing scale number keeps fluctuating up and down. "It is advisable to have a salt-free dinner rather than going salt-free the entire day. According to book ' 101 Weight Loss Tips' by Dr. Shikha Sharma, a salt-free diet helps to shed weight by flushing out extra water from the body. This kind of weight loss is easy to rebound and difficult to maintain. The next proper meal you have will bring it back. Shilpa Arora also agrees, "Sodium is an essential mineral required by the body. It's tough to go cold turkey; rather than opting for salt-free diets that are not sustainable, the best idea is to finish dinner by 7 PM as the body will respond much better and address water retention and bloating in a better way."
(Also Read: Here's How Eating Before 7 PM Can Change Your Life)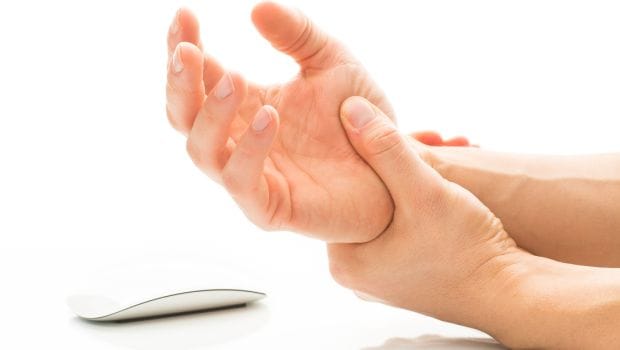 Having a salt-free dinner may rapidly reduce your water weight; however, such changes are short-term. According to Ayurveda expert, Dr. Ashutosh Gautam, "Salt leads to water retention and is necessary for taste. Less intake of salt could lead to weight loss, but it is not advisable to follow this for long as it can cause loss of electrolytes and can create imbalance in sodium and potassium levels in the body."
Although salt may impart good taste to our meals, it may also have some side effects.
May Increase Blood Pressure
Various studies have established a link between certain foods you eat and how they affect your blood pressure levels. Hypertension or high blood pressure is a medical condition where the arteries have increased blood pressure. Blood pressure creates a force that pushes the blood against the artery walls. When the blood pressure is high, it becomes difficult for the heart to pump blood. There are many factors that may lead to hypertension. Lifestyle related issues like smoking, obesity, depression, stress, are some of the known causal factors of hypertension; including excessive intake of salt. Also, foods items with high sodium content because heightened sodium level may cause the arteries to stiffen.
May Lead To Heart Problems
Most of the people consume salt through their foods more than stated by dietary regulations. People suffering from diabetes are advised to limit heir salt intake as many studies have found that a high salt diet may increase their risk of developing heart issues. One of the side effects of excesive salt consumption on arteries is slow function of the endothelium, which is the inner lining of blood vessels.
May Enlarge Muscle Tissues
David Edwards of University of Delaware says, "High dietary salt or sodium can lead to left ventricular hypertrophy, or enlargement of the muscle tissue that makes up the wall of the heart's main pumping chamber. As the walls of the chamber grow thicker, they become less compliant and gradually, are unable to pump as forcefully as a healthy heart.
May Cause Multiple Sclerosis
Multiple Sclerosis is a serious problem, and is influenced by one's genetic functions. As per a research by the University of Vermont in Burlington, Vermont, excessive salt or sodium consumption may lead to development of multiple sclerosis (MS) by impacting the functioning of immune cells that may be responsible for the development of the disease. Researchers said that although the study showed salt intake as a risk factor, it may not be the only factor leading multiple sclerosis.
May Lead To Weight Gain
We all know that excessive salt intake may lead to water retentions which results in bloating and lead to weight gain, especially around the stomach area. According to a study published in the journal Clinical Investigation, foods with high salt content tend to reduce thirst and increase hunger instead, due to a higher need for energy. One of the researchers Friedrich C Luft from Delbruck Center for Molecular Medicine in Germany, said, "It's not solely a waste product, as has been assumed." According to WHO, the recommended salt intake per day is five grams. Mostly, daily household meals do not contain that much salt but the same can't be said about other foods like pickles, sauces, chutneys, bakery products, soda drinks, canned juices, and processed foods and snacks.


(Also Read: Are You Sprinkling Excess Salt Over Your Food? Stop Now!)
May Delay Puberty
A study done by University of Wyoming in the US found that consumption of excessive dietary salt may result in delayed onset of puberty, which may further cause behavioural issues, anxiety, depression, and may also negatively impact fertility. Lead researcher Dori Pitynski said, "Our research sheds light on the fact for the first time that high salt content has a more significant effect on reproductive health than the fat content."


There is no denying the fact that salt is necessary for proper functioning of the body. However, excess consumption of salt may lead to a host of health problem such as water retention, which further leads to water weight gain. Water retention can be managed by regulating salt intake; however, one must keep the above-mentioned things in mind before completely going for salt-free diets.
About Deeksha SarinAn eccentric foodie and a die-hard falooda lover, Deeksha loves riding scooty in search of good street food! A piping hot cup of adrak wali chai can make her day bright and shiny!