If you happen to be one of those who are struggling to shed some extra pounds, then you have arrived at the right place. Losing weight is not an easy task - it calls for a balanced diet and proper workout regime. No matter what the fad diets may claim, there is just no way you can rule out the importance pf hard work. To pace up your weight loss process, there are a few diet tips that you can practice before bedtime. These tips are simple and may help you lose weight fast by increasing the body's metabolism and boosting your digestion process. According to Ayurveda Expert, Dr. Ashutosh Gautam, "In order to lose weight effectively, one should have a good digestive system."
An improved digestive system is the first step in the weight loss journey. By increasing digestive efficiency with a few dietary changes, one can effectively lose weight and boost body's metabolism. If you feel bloated most of the time, then consumption of these drinks will help you stay at ease.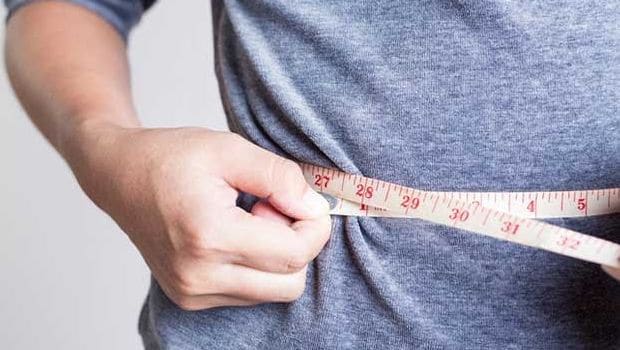 Here's a list of few bedtime hacks that may help you lose weight:
Weight Loss:
In order to lose weight effectively, one should have a good digestive system

1. Cinnamon Tea
Cinnamon is loaded with various health benefiting properties. Consuming it in the form of tea during bedtime can give your metabolism a good boost. Cinnamon is loaded with various antioxidant and antibiotic properties. This concoction works as a detox drink and consumption of this wonder potion can provide with a lot of benefits. You can combine it with honey to make it more palatable.

How To Make Cinnamon Tea:
To make cinnamon tea, you'll need 1 cup of boiling water and 1 teaspoon of cinnamon powder. Mix them together and allow it to steep for around 20-30 minutes. Sip a cup of cinnamon tea at least half an hour before going to bed for effective results.(Also Read -6 Amazing Benefits of Honey and Cinnamon)

Consuming cinnamon in the form of tea during bedtime can give your metabolism a good boost
2. Soaked Fenugreek Water

According to Dr. Ashutosh, "Fenugreek seeds facilitate weight loss to a great extent. Regular consumption of methi dana generates heat in the body and helps in managing and losing weight. It also acts as a great antacid and helps strengthen the digestive system. It should be consumed at least half an hour or one hour before bedtime." Boil the water in a container and add the crushed fenugreek seeds in it. You can crush these seeds using mortar and pestle. Cover and steep the seeds for at least three to five minutes. Strain in a cup using a regular tea strainer and reap out its benefits.
(Also Read - Fenugreek Seeds: Here's How Eating Soaked or Sprouted Methi Dana will Benefit Your Health)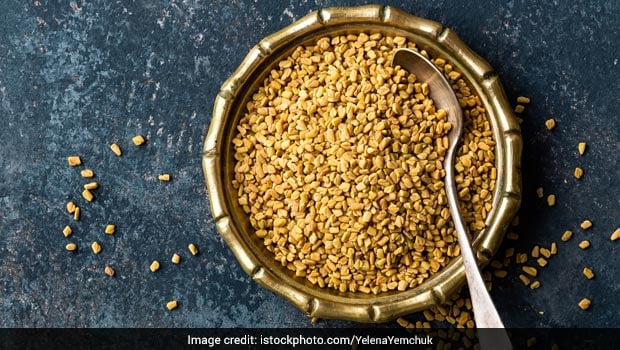 Fenugreek seeds facilitate weight loss to a great extent
3. Chamomile Tea
Chamomile not only stimulates weight loss but also reduces bloating to a great extent. Loaded with calcium, potassium and flavonoids, chamomile's ability to detox the body helps in getting rid of toxins and excess water. A cup of hot chamomile tea before bedtime could help you get a restful sleep as well.
How to make chamomile tea:
Boil water in a pan on high heat. Once the water is boiled properly, switch off the gas. Add dried chamomile leaves to the water and cover the pan with a lid. Let it sit for 1-2 minutes. Pass the tea through a strainer and pour the strained tea in teacups. Add honey or other natural sweeteners like stevia or agave and mix thoroughly. You can also skip adding the sweetener if you want to. Drink it warm in bed before going for your relaxing sleep.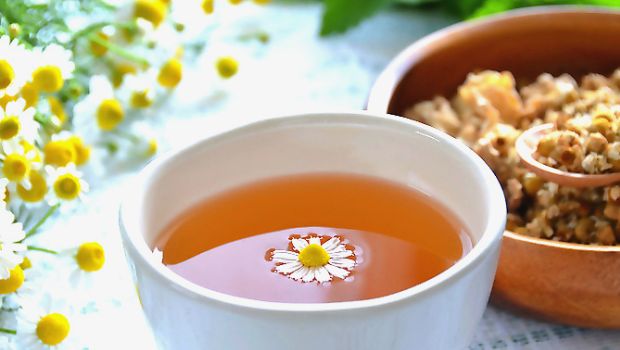 Chamomile not only stimulates weight loss, but also reduces bloating to a great extent. (Photo credits: iStock)
4. Cucumber-Parsley Juice
This green juice made with cucumber and parsley can fasten your weight loss journey and can show quick results if consumed regularly. Cucumber has high water and fibre content and almost no calories. Parsley is known for its mild diuretic properties and high minerals and vitamins content. Both are nutrient-packed foods that are also known to aid weight loss in an efficient way.
How to make cucumber-parsley juice:
To make this juice, combine diced cucumber, a bunch of parsley, half teaspoon grated ginger and 1 teaspoon lemon juice. Blend them all together till it turns into a liquid juice.

5. Aloe Vera Juice
Drinking aloe vera juice at bedtime may help you shed extra fat naturally. According to Ayurveda expert, Dr. Ashutosh Gautam, "Aloe vera has the potential of curing a range of ailments and provides complete nourishment to the body." According to the book, Healing Foods by DK Publishing House, "Aloe vera juice helps balance intestinal flora. It can be useful in cases of irritable bowel syndrome, and is a laxative that is reputed to help expel parasites from the digestive tract."
How To Make Aloe Vera Juice:
Scrape out the outer layer of the aloe vera leaf with a knife. Lob out the yellow part inside the aloe vera leaf and scoop out the gel. Mix it with two cups of water and blend them together. Pour the juice in a glass and enjoy this weight loss-friendly drink before going to sleep.
(Also Read: Weight Loss: 5 Morning Drinks To Cut Belly Fat)
6. Turmeric Milk
If you thought 'haldi wala doodh' was only for treating cold, cough and healing injuries; you may be wrong. Turmeric may also help in boosting metabolism and soothing digestion that may result in the shedding of extra weight. It antioxidant properties may flush out harmful toxins from our body and keep our digestion running smoothly while we take a good nap. Milk, on the other hand, fuels the body with calcium and proteins that help us sleep peacefully. This may prevent us from overeating the next day.
How To Make Turmeric Milk:
Boil milk with half a teaspoon of turmeric powder or an inch long knob of raw turmeric. Drink it at bedtime while it's still hot.
Now, that we have shared with you a list of bedtime hacks, make them a part of your daily schedule and lose weight effectively. These detox drinks can help flush out toxins from the body. With improved digestion and good metabolism, you'll be able to lose weight fast.
(This content including advice provides generic information only. It is in no way a substitute for qualified medical opinion. Always consult a specialist or your own doctor for more information. NDTV does not claim responsibility for this information.)
About Deeksha SarinAn eccentric foodie and a die-hard falooda lover, Deeksha loves riding scooty in search of good street food! A piping hot cup of adrak wali chai can make her day bright and shiny!