Masoor dal
is a friendly, everyday kitchen ingredient in India. There's no denying that this wonderful ingredient provides various health and beauty benefits. If you wish to have a healthy and nourished skin, then
masoor dal
can help you get the desired glow! Maintaining a clear skin is not an easy job, what with all the air pollution and stress we face daily, our skin requires a lot of attention and care. But don't worry, as here's a pocket-friendly solution to your problem. Try
masoor dal
face packs this season. These face packs are rich in protein; aid in shedding off dead skin and make your skin healthy and hydrated. Most of us don't want to use chemical-based products every time, look no further than your kitchen self to find healthy and natural ways to everyday beauty woes.
Here are 3 amazing masoor dal face packs that can give you a healthy and glowing skin.
1. For Glowing Skin: Having a glowing skin is not less than a task. And, this masoor dal face pack is ideal for the ones who are looking to have that glow on their face. Take 100 grams of masoor dal and soak it in a glass of milk overnight. Next morning, grind it to a paste and apply on face. Leave it on for 15 minutes and rinse off. And, there you go! You will find an instant glow on your face.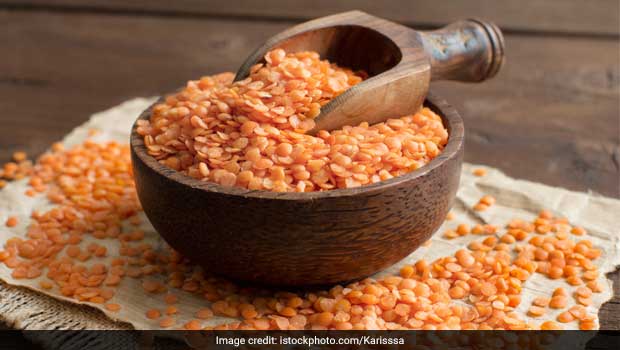 Having a glowing skin is not less than a task​2. For Pigmentation Removal: For those suffering with stubborn pigmentation will be happy to know that this face mask is a perfect solution for your problem. The presence of honey will shed off the dead-dry skin and will replenish the new skin. Take 2 teaspoon of masoor dal powder and 1 teaspoon of organic honey. Mix the ingredients well until it becomes a thick paste. Apply it thoroughly on your face and rinse with cold water.
3. Pore Tightening Face Pack:Masoor dal face pack will also help you to tighten your pores. Not only this, but the presence of proteins will also help you in making your skin look bright. Take some masoor dal powder and add some water to it. Mix it well and apply it all over your face and neck. Let it dry for 15 to 20 minutes and rinse with cold water. And, get ready to be have a flawless skin.
Bring on these changes in your beauty regime to see effective results!