Gone are those days when looking good relied heavily on
eating right
and following a healthy lifestyle. Today, it is all about accentuating your
beauty
with the help of
makeup
. Dab a bit of concealer, even it out with face powder, apply some mascara, kohl, liner and a bright lipstick, and you're good to go -
flawless
and bound to impress. As much as we know that there's nothing like natural beauty, for many of us, wearing makeup everyday has become almost like a ritual. Blame it on the times we live in with growing pollution levels and stress that they take a toll on our skin, making cosmetic and dermatological care imperative. Even if you are blessed with a good
skin
that is well hydrated, sometimes it is not enough. When it comes to attending important events or your best friend's wedding, most of us like to resort to makeup artists to look our best by all means possible.
The basic make-up kit of most women contains multiple cosmetic products like primer, foundation, concealer, eye liner, eye shadow, blush, lipsticks, lip gloss, etc. Aren't these our best friends? And let's not forget the moisturizer and sun-protection cream, which are must-haves and recommended by dermatologists too. But, what if there was a magic product that was enough, and we didn't have to source multiple beauty products? Doesn't it sound like every woman's dream come true? Well, introducing BB cream. This beauty product is deemed to be that magic potion by cosmetic companies.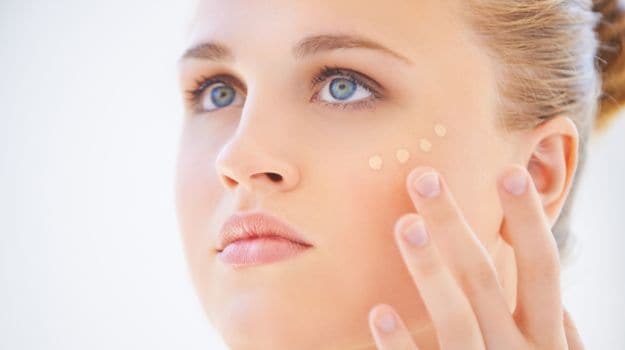 What is a BB cream?
Also known as Beauty Balm and Blemish Balm, BB cream was first formulated in 1960s by a dermatologist named Dr. Christine Schrammek in Germany. It aims at providing your skin with a one-time absolute beauty-cum-cosmetic treatment. It is a multipurpose beauty product that has properties of a moisturizer, sunblock and can also cover up for foundation, primer and concealer. Many variants also claim to reduce acne-spots and blemishes on a temporary basis as well as having anti-pigmentation and anti-ageing properties.
"The idea of a well-formulated BB cream is that it's the only product you'll need after you wash your face," says Ni'Kita Wilson, a cosmetic chemist at Englewood Lab in New Jersey, as quoted in an article on WebMD

The Efficacy: Expert Speak
According to Roopali Agarwal, a Delhi-based makeup artist, BB creams can be a viable, casual everyday option for most women. However one should always be watchful of how one uses it. "If you are in hurry and rushing to work or a small get-together, BB cream can be your rescuer. Always keep in mind that you must let the cream settle down. Apply and wait for at least 20 minutes before you go out."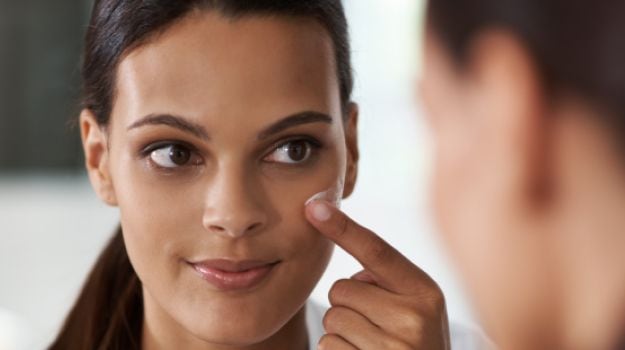 According to Jessica Wu, MD, a California-based dermatologist and author of Feed Your Face: Younger, Smoother Skin and a Beautiful Body in 28 Delicious Days, "The average woman in Asia goes through seven different steps taking care of her skin. When I was in Hong Kong, every woman I spoke to was using a BB cream to shorten that regimen," she was quoted on WebMD.
"BB creams are a higher version of tinted moisturizer, of course these can be used on a daily basis but can't replace the efficacy of the regime of moisturizing, sun-blocking or a complete makeup," adds Roopali.
When I tried one of the most popular BB creams in the market, I instantly felt an artificial coating on my face. I could smell a mix of foundation and sunscreen and also noticed my skin tone turning a bit darker. "What do you expect when you mix so many products in one? A moisturizer is supposed to nourish your skin, hydrate it, and seep deep into your skin. A sunscreen is supposed to be a protective coating on your skin. In the case of BB creams, you have multiple products seeping in to your skin, when most of them shouldn't," explains Roopali.(Skin Care Tips for Beauty: In Your 20's)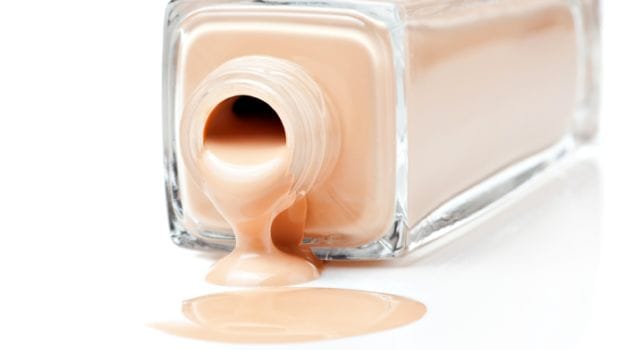 What Else to Keep in Mind?
- BB cream is a "convenient product" and excellent "time savers".
- It contains multiple ingredients that can often react with your skin, in hot environment or when exposed to sun or strong light, making your skin look grey and dull.
- You should always give your cosmetics time to rest. Always remember that you are applying your product in a cooler environment and just before you head out of the home, make sure the product has set-in properly.
- United States Food and Drug Administration (USFDA) doesn't allow cosmetic products to combine certain ingredients in a single product, for example mixing anti-acne ingredient with sunblock.
"BB creams can be used, after all these were especially and primarily formulated for the Asian market but in my opinion nothing can replace a well-rounded beauty regime. Moisturize your skin right after taking shower, wait for 15 minutes and apply sunblock after which you can dab a bit of foundation, some blush and a basic lipstick. I feel a good foundation and a nice lipstick is all you need along with proper skin care and sun protection. For those who don't have the time and patience of the same, BB cream is certainly a viable option," concludes Roopali.
However, "If you have skin care issues that you're addressing with a targeted treatment product, you can't expect to get the same results by replacing that with a BB cream," noted Ni'Kita Wilson.