Best Holi Recipes- Pink hands, green cheeks, red forehead, yellow nose, if it weren't for this particular day, the sight of this human may have roused doubts of him belonging to this at all! But, Holi is one such day. We love this festival. Not only for the bevy of colours, we love to be immersed with but also for the mouth-watering delicacies unique to this occasion. Sling bags filled with frisky colors, water guns loaded with mischief, vibrant spirits, old-new songs, plates piled with festive goodies and the blossoming spring breeze - Ah, we love Holi! This is how we have been celebrating the festival of colours all this while, yet every year, there is a ballooned enthusiasm to get drenched in coloured water and devour some of the most mouth-watering delicacies.


Also read: Holi 2023: Three-Course Brunch Menu For Your Perfect Party


On the mythological grounds, the word "Holi" sprouted from the word "Holika", who was the evil sister of the demon king Hiranyakashipu. A bonfire is lit on the eve of Holi, signifying the Holika Dahan and that's when the celebrations begin. Different regions celebrate this festival of colours in their own way. In Mathura, the festivities may last more than week. It is known as the 'lath mar Holi', where women beat men with sticks and sing songs. In South India, some worship and make offerings to Kaamadeva, the love god of Indian mythology. In West Bengal region, Holi is known as the "Swing Festival" and icons of Krishna and Radha are placed and worshiped.

So, while you prepare yourself to enjoy this festival with gulaal, water guns, endless singing and dancing- take a note of these Holi delicacies to make the festival even more special. Talk about Holi celebrations and we can think of sweet gujiyas, crisp papads, masala kachoris and a lot more. Food is integral to every festival in India. It is the perfect time to throw yourself to the festive zeal with playful moments and adoring meals. This Holi, eat to your heart's content! Whether it's an intimate affair or an elaborate gala, we've got you covered.

Holi 2023: Here Is An Impressive Spread Of Our Favourite Holi Recipes To Try At Home:
Look what we have here - the star sweet of Holi! Native to Rajasthan, gujiyas are sweet dumplings made of maida or flour and filled with a delightful khoya and dry fruits mixture. The festive favourite in three different avatars:


The casing is made with whole wheat and semolina(suji) instead of refined flour (maida). It is then stuffed with nuts, baked perfect and dipped in honey. This recipe is a dream come true for all the health fanatics.


Fusion is the flavour of the season! Make this gujiyas stuffed with mava and chocolate chips. Garnish with cream and chocolate sauce.


Pockets made with all purpose flour are stuffed with khoya, nuts and tender coconut flakes. These are fried and dipped in sugar syrup. (Recipe Video)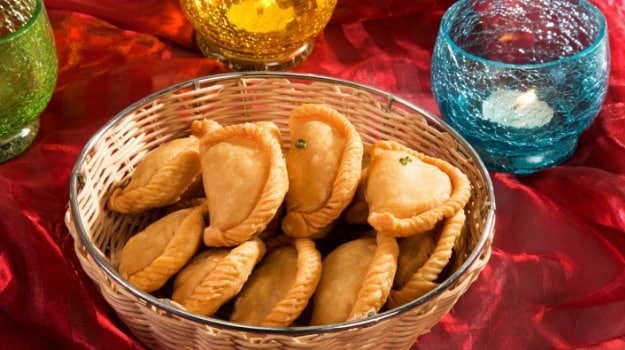 Holi Recipes: Gujiya is available with different fillings such as dry fruit gujiya, mawa gujiya and even healthier ones like baked gujiyas. Image credit: iStock

Malpua is a traditional Indian sweet, it is a pancake like Indian dessert, fried in ghee and dipped in sugar syrup. Popularly made on various festivals like Diwali and Holi, Malpua has delicate flavours, made easy with simple ingredients. From the traditional recipe to one with a healthy ingredients, we have it all!

Here are some healthy alternatives -


This version is made with cottage cheese and khoya. Add some kesar (saffron) for the lovely aroma and flavour.



Ragi Malpua

This one is made with ragi flour, whole wheat and oats. All the big flavours, minus the guilt.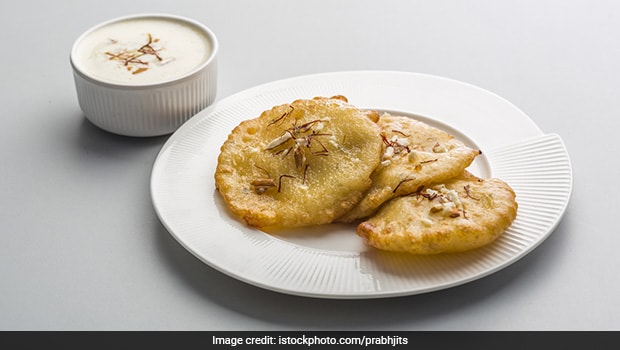 Holi Recipes: Malpua is prepared during the festival of Poush Sankranti in Bengal and is also a famous dish in Odisha.
Bhaang is a popular intoxicating drink prepared during the festival of Holi. According to legend, bhaang is considered to be an auspicious drink which was consumed by Lord Shiva. Give your Holi soiree an extra kick with these high spirited treats. Serve them with a home-made bhaang ki chutney to give an extra kick.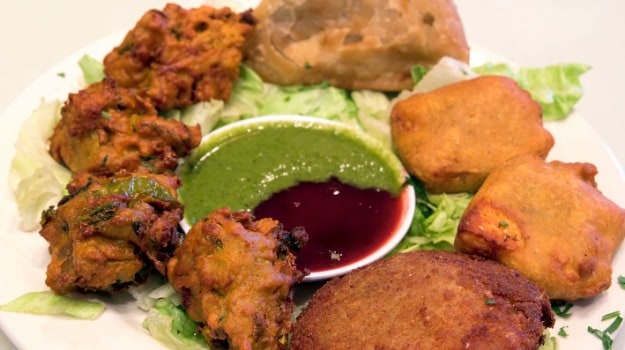 Holi Recipes: An intoxicated dish that will spruce up your Holi fun. But keep these off the kids reach! Image credit: iStock
A popular Holi staple - thandai! It is a fennel-fragrant concoction that has a natural cooling effect on the body. Welcome your guests to aroma of this traditional blend. You can make it before, store and serve whenever.



Holi Recipes: This summer cooler is undeniably delicious without which any Holi celebration is incomplete. Image credit: iStock

Paani Poori is an Indian street food snack that nobody can resist! Why hit the street food stalls when you make these at home? Small, round shaped crispy puris, filled with various spices and chatpata water, aren't you already feel the tantalizing taste? From freshly made gol gappe to paani to crisp pooris, we give you all the recipes that you need.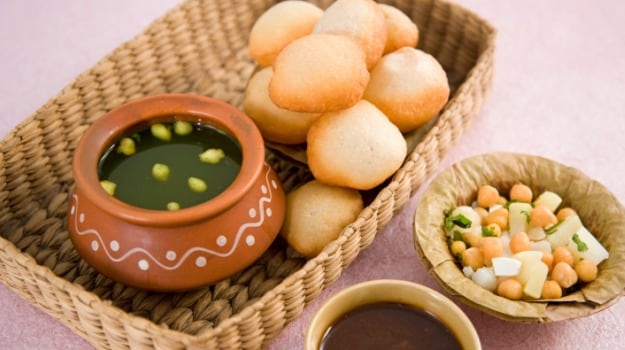 Holi Recipes: Fresh, flavoursome and right in the comfort of your homes! This Gol Gappa recipe is sure to tantalize your taste buds. Image credit: iStock


One of the most popular snacks in North India. One bite and you'll know why! Stuffed with arhar dal, spices and fried crisp, this is one snack that you can't resist. Kachoris have a number of varieties, most popular ones being Khasta kachori and Dal kachori.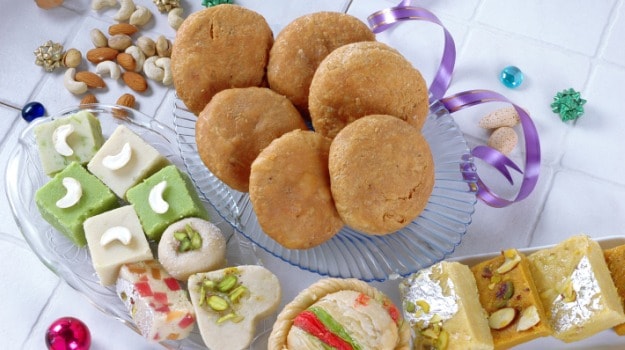 Holi Recipes: Super crisp, flaky and utterly delicious, kachoris are the ultimate snack or mid-day meal that you just won't be able to resist. Image credit: iStock
Enjoy crisp paapris and soft, spongy bhallas in the comfort of your homes. This is a mouth-watering gem of a recipe from the streets of Old Delhi. Indulge in a melange of curd, crisp paapdi and a host of spices.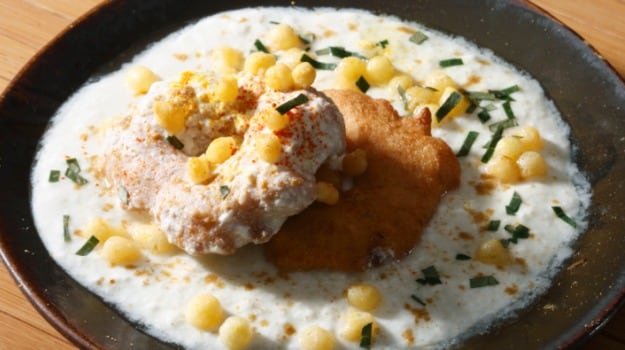 Holi Recipes: Dahi bhalla and Paapdi chaat are one the most loved street foods from northern India. A quick and easy recipe to savour right inside your home with simple ingredients. Image credit: iStock
A plateful of spicy and tempting channas served with baked kachoris. Kachoris being a delicious spicy snack when piared with chatpate dry chole, creates a mouth-watering dish that is sure to make your heart and mouth full and happy. Also, healthy baked kachoris, so no one gets to complain!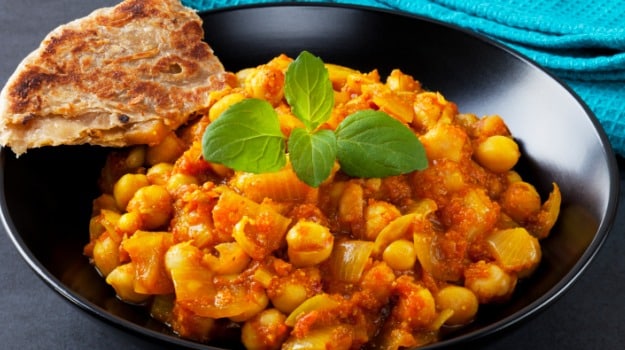 Holi Recipes: Enjoy the festive season the guilt-free way with baked kachoris. Image credit: iStock
Your favourite Indian dessert gets a fruity makeover! With red grapes, apples and cinnamon - it's time to deviate from the obvious. Apple kheer is a refreshing change from the traditional Indian dessert with the goodness of apples and aromatic cinnamon. A healthy, delicious kheer recipe.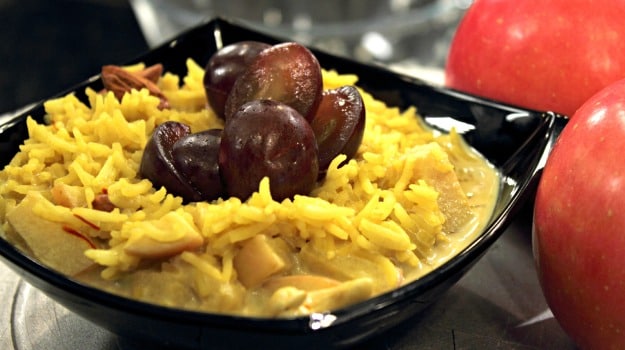 Holi Recipe: No one can get away from a bowl of sinful Indian dessert, specially when it is healthy and guilt-free. Image credit: iStock
A rich, creamy concoction made with condensed milk, cream, dry fruits and saffron. Kulfi is a delicious summer treat that is loved by one and all. With this easy recipe you can make these chilled almond flavoured delights at home!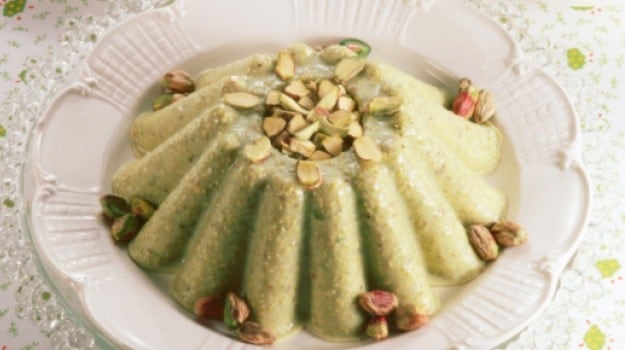 Holi Recipe: Just a few ingredients and little time, you can make these bright kulfis at home with the goodness of almonds and pistachios! Image credit: iStock
Namak Pare are one of the most famous tea-time snack in India. Every Indian home would have a jar full of these savoury strips to munch on. These are usually made of maida along with suji and deep fried till crisp, but here is a healthier namak para recipe that you'll love to indulge in and not regret later. A healthy, irresistible snack to binge on!
Holi Recipes: Enjoy this crunchy, crispy baked namake pare, this festive season along with friends and family. Image credit: iStock

Happy Holi 2023!