Lets' start with understanding what is pahadi food? Pahadi comes from the word 'pahad', which means hills. So, pahadi food is essentially the food that is mostly cooked in the mountainous regions of Himachal, Uttarakhand and the surrounding Himalayan areas. Given the cold weather that is prevalent most of the time of the year in these regions, the foods there are made to warm up the people and help them brave the harsh climate. With rest of the country shivering in the peak winter right now, it is only prudent to take cue from the pahadi food culture and make some of their meals back home to enjoy some respite from the cold.


One would assume pahadi food to be oily and heavy, just like we have during the winter season. In reality, it's quite the opposite. Pahadi food is the simplest cuisine in the country and is very light with minimal use of oil. The use of seasonal foods, fresh spices and homemade ghee does all the magic. If you set out to explore, pahadi food is surprisingly delicious, despite being simple. The peppers grown in the mountains add some delectable flavours to the food that you just can't miss.


Are you tempted to try some dishes right up from the hills? Here we have rounded up some easy-to-make recipes that you must try this winter or any other season.
(Also Read: Himachali Dham: The Grand Vegetarian Wedding Feast)
Here are 10 pahadi recipes that you must try:
1. Pahadi Murgh:
Tender chicken is cooked in a creamy pool of milk and yogurt and is flavoured with a whole range of different spices, including coriander, ginger, garlic, cardamom, cinnamon, fennel and many more. You may have to assemble a lot of spices but rest of the cooking process is very easy. Click here for full recipe.
2. Chainsoo
Chainsoo is a popular pahadi dal from Garhwal region. It is made with black gram dal and is commonly prepared in households for its high protein content. The dal is also called bhaat is usually eaten with rice. This traditional pahadi dal recipe is a must try. Click here for full recipe.
3. Pahadi Chicken Snack
A protein-rich and warming chicken snack loved by pahadi people. Chicken pieces are stir-fried with a paste made of mint, coriander leaves, garlic and ginger. Green chillies and garam masala add more heat to the snack. Click here for full recipe.
4. Babru
Babru is a pahadi-style poori. Just like Punjabi poori, babru is made by kneading dough with some salt and oil and deep frying the rolled rotis. The difference is that baking powder is also added to the dough and the pooris are stuffed with cooked black gram dal, the same dal used to make Chainsoo. Click here for full recipe.
5. Chana Madra
This is another signature pahadi dish that you'll definitely love. Kabuli chana (chickpeas) are slow-cooked in thick yogurt-based gravy and spices like cardamom, cloves, turmeric and cumin add lots of flavours to the dish. Click here for full recipe.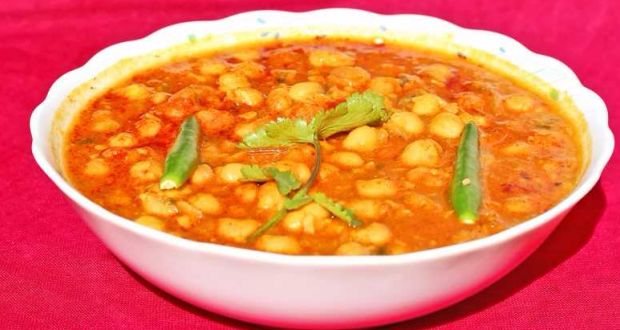 6. Siddu
Siddu is basically a local steamed bun that pahadi people have with a hot cup of tea to brave the cold waves. The bun is usually made of maida (or atta) flour, yeast and salt. The buns can be stuffed with different sweet and savoury fillings. Feeling the nip in the air? Make masala tea and enjoy with a Siddu bun. Click here for full recipe.
7. Shakuli
Want to try pahadi-style papad? Try Shakuli, a simple papad made with a mixture of refined flour, salt, water and oil, which is steamed and then left out to dry in the sun for a couple of day to make crispy and crunchy papad. Click here for full recipe.
8. Aloo Palda
Potatoes cooked in a dense and creamy gravy of onion, whisked curd and ground rice. Spices like cloves, cinnamon, cumin and cardamom do their own job to keep you warm and happy even on a gloomy day. Click here for full recipe.
9. Chamba-Style Fried Fish
Deep fried, crispy golden fish straight from the Chamba valley. Fresh water fish is rubbed with a spice mix of ginger, garlic, coriander leaves, turmeric and red chilli powder. It is then coated with a batter of besan and deep fried. Click here for full recipe.
10. Kullu Trout
Another fish delicacy from the hills. This special trout fish recipe from Kullu region has fish smeared with some hot Indian spices, pan-fried and served on a bed of hot rice. Click here for full recipe.


Getting hilly vibes already? Time to made and relish some pahadi dishes.


(This content including advice provides generic information only. It is in no way a substitute for qualified medical opinion. Always consult a specialist or your own doctor for more information. NDTV does not claim responsibility for this information.)
About Neha GroverLove for reading roused her writing instincts. Neha is guilty of having a deep-set fixation with anything caffeinated. When she is not pouring out her nest of thoughts onto the screen, you can see her reading while sipping on coffee.