Holidaying in India is definitely on everyone's bucket list. Its vibrant culture, beautiful traditions, colourful festivals and exotic food is quite intriguing! With an aim to cover all of this in one trip is not enough - perhaps you need to come here more than once in order to explore everything that this country has to offer. Whether you are looking to soak up some sun on a beach or want to have a selfie at the iconic Taj Mahal, there is no doubt that this beautiful country will steal your heart. The pristine beaches of Goa backed by swaying palms, cascading waterfalls, magnificent temples, the majestic Thar desert and green paddy fields await you in Incredible India. And, there's so much more to talk about when it comes to the tastes and flavours here! While the local curries are sure to tingle your taste buds, you may be weary of tummy troubles, especially if you're not used to eating a lot of spicy food. But don't worry! We've got your back.

Here's your perfect guide to experience Indian street food, without worrying about an upset stomach:

1. Eat where the locals eat! You must look for the places that are popular among the locals and the best way to do it is to ask them. Indian street food revolves around fresh produce, traditional recipes and, of course, lots of spices - and you're totally going to dig them.
2. It is always a better choice to stick to vegetarian dishes, especially when it comes to street food. Unless you are an expert, you can't say how long the meat has been sitting out before it was used to prepare the dish. However, there's always a room for exceptions. Here, we're talking about small stands that have kebabs and tikkas on offer that are grilled right in front of your eyes. A crowd around the stall will tell you that this stuff moves fast and its unlikely that there's any stale food being sold. Don't mistake the chunks of meat hanging on skewers for stale food, most Indian tikkas and kebabs need to be marinated for hours to get their distinct juicy flavours. At popular stalls, meat is marinated during the day to be freshly grilled and skewered during 'business hours.' (Also Read: 5 Must-Try Places In Delhi To Eat Street Food)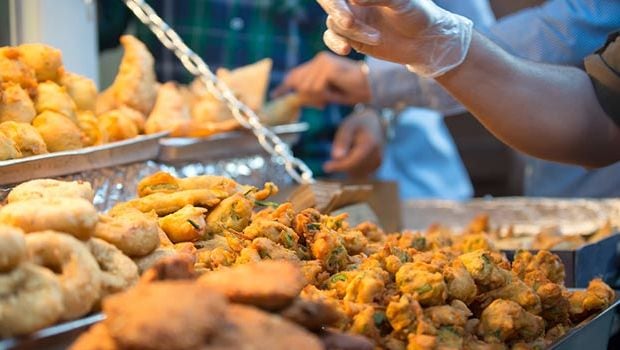 3. Don't be alarmed if the vendors re-fry your snack. It's a common practice in India to partly cook the snacks first and then finish them off once you order them. In fact, frying them hot again will kill harmful germs, if any. You must try the aloo tikki chaat and paneer bread-pakoda.
4.
You must judge on the cleanliness as food safety comes first. If the person is using a dirty old knife and a cutting board covered in mould, then you should definitely skip eating at that place. Though, this is a rare case. Most Indian street food vendors are very conscious of hygiene requirements. Even locals would stop going to such places if it is not meeting basic standards of hygiene. Just use your judgment and decide if the place is hygienic enough for you to eat at.
5.
Be careful of the street drinks that are not hot. There could be chances of water not being boiled. Moreover, one cannot guarantee whether the ice used to chill your drink was made from clean water or not. Here, you should not follow the locals as they can handle the water better than the people traveling from other countries. So, it's a big no-no to ice basically all the time on the street.(Also Read:
Best Street Foods Of India That Will Get You Drooling
)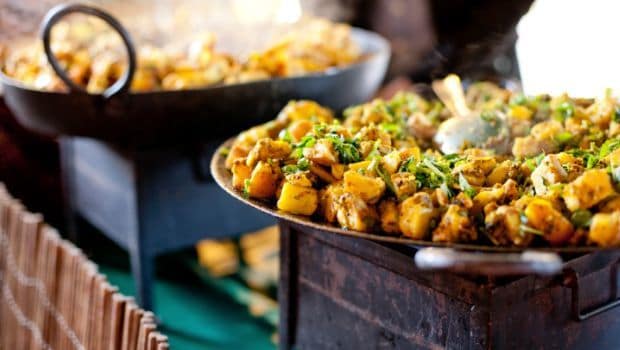 6. You would definitely want to keep yourself away from the hot sauce/chutney. If you order a samosa or vada pao (bun with a potato patty inside), as a ritual you will be offered chutney/sauce along with them. Just so you know, these accompaniments are made with tap water and could have been sitting out in the sun for quite some time. 7. If you find anything that is grilled or boiled, give it preference. The perfect example of this could be the grilled corn (bhutta) with lime and salt topping. This is the best you could ever eat. The same goes for sweet corn and sweet potato, which is quite common in the west as well.8. Buying fruits or fresh veggies is always a good option. But make sure, be it India or wherever you are travelling, you must wash your fruits and veggies with clean water before eating. Foodie tip: Always opt for bananas as you don't have to worry about washing them before eating, plus they are a great source of energy; extremely useful when you are on footy tours.(Also Read: 8 Exotic Fruits From Around The World You Should Definitely Try Once!)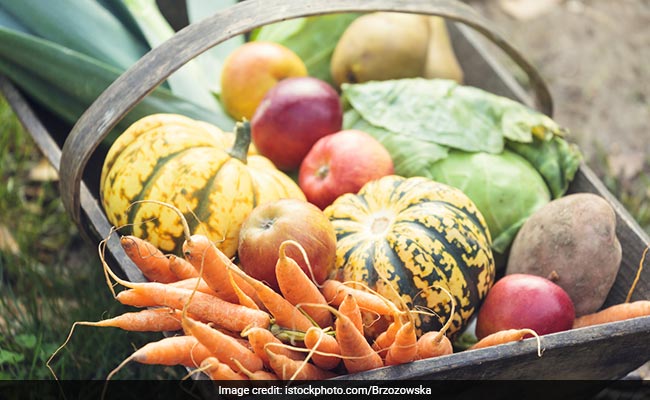 9. Tea, or chai, is a must-have drink when you are in India. You can even drink it at a place that looks a little grimy. It is usually these stalls that sell great chai! Just ask for paper cups.10. If you are thinking of having fresh fruit juice then make sure you have them juice it in front of you. Avoid having juice that was not prepared in front of you.To conclude, if you fall sick during your holidays to India, then don't just blame the street vendor for your illness. Chances are that you hadn't washed your hands before eating! Really, it could be as simple as that. India is a land of many fabulous flavours that must be savoured on your trip here. Just be a little cautious and chose your places of dining carefully to completely enjoy the delicacies of Indian cuisine!
About Shubham BhatnagarYou can often find Shubham at a small authentic Chinese or Italian restaurant sampling exotic foods and sipping a glass of wine, but he will wolf down a plate of piping hot samosas with equal gusto. However, his love for homemade food trumps all.