You have made it past the harrowing traffic and managed to reach just in time for work. In a hurry to be on time, did you remember to have your breakfast that prepares you for the day? If your answer is a NO, there is no reason to worry. Some delightful office tiffin service apps ensure that you do not miss this most important meal of the day. There is always a problem with plenty of choices, especially when there is something new. We have compiled the best office tiffin service apps for you that are a terrific option for those who cannot prepare food at home and do not want to order food from restaurants. The office tiffin app services promise home-cooked food at affordable prices with good deals.
Here Are The 4 Best Tiffin Service Apps For Home-Cooked Office Meals:
1. Masala Box
Masala Box combines the goodness of warm, fresh food with hygiene, affordability, and financial stability. It is a unique initiative where a network of chefs cooks fresh, home-cooked food within a particular locality. In Bengaluru, Masala Box has a network of over 300 home chefs who use fresh garden ingredients to prepare food. The startup prepares food in neat and clean kitchens without compromising hygiene or food quality. Its USP is setting preferences just once, and additives-free food keeps landing on your table promptly at mealtime. Masala Box has an attractive choice of Indian and global cuisines.


(Also Read: 'It's An Emotion': Twitter Reacts To Anand Mahindra's Post Of NYC Woman Carrying Steel Dabba)
2. Corporate Dhaba
Corporate Dhaba delivers lunch and dinner in Delhi NCR and has a good menu lined up for the week. It believes that food served should be wholesome, hygienic, fresh, delicious, and fun. Having served nearly 1,100 clients, a list of which is impressive and over 13.5 lakh meals, its food is affordable. Corporate Dhaba has some fabulous feedback regarding food packaging from its fair list of regular clientele.
3. Sprink
Ingredients are sourced only from licensed vendors and trusted distributors, so there is no compromise on quality. They do not use frozen products or ingredients that have been stored in the freezer the previous day. Expert chefs use only the most refined oils and spices and use no preservatives or additives in meals. They have a flexible meal plan and offer options for changing preferences.


(Also Read: Food Subscriptions - Worth Trying Or Not? All You Need To Know)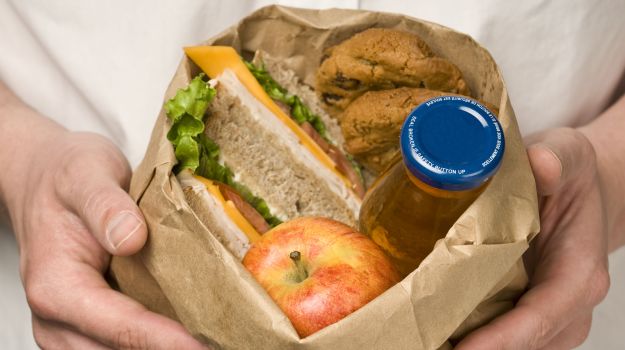 4. Spice Box
This Mumbai-based meal provider assures 'Ghar ka khana' every time with chefs using very little oil and masalas. Good website navigation ensures food order in less than 2 minutes. They have a cancellation policy, and credits go back to the users' wallets. Apart from a basic plan, their flexible plan offers hefty discounts with savings over Rs. 1,200 for a three-month plan.


For individuals or families that do not have the time and cannot cope with daily household work and who also have to spend a lot of time commuting from home to work, tiffin service apps come in handy. Compared to food from restaurants through food delivery apps, the tiffin delivered from the safety of homes and the kitchens of caring chefs is undoubtedly better in taste, quality, and portions, as vouched by clients.


The pandemic has witnessed a boom time for expert cooks specializing in authentic traditional cuisine and trained chefs who bring world cuisine to the workstation-all of that at an affordable price. It is an exciting yet essential aspect of tiffin services that have benefited by assuring a decent, steady income to families who would otherwise face financial trauma. Therefore, tiffin service apps are here to stay and will continue to tease people's tastebuds at work. You now have a reason to smile; rest assured that someone from somewhere is delivering Ghar ka khana to your table!