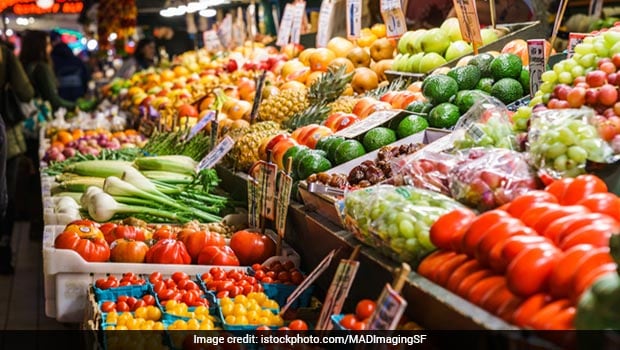 aromatic spice markets to open food bazaar, to organic farmers' market, you will be spoilt for choice! We have rounded up the best food markets for you to explore in Delhi so that you can recreate the magic of making exotic dishes in your kitchens.

Khari Baoli

Khari Baoli in Chandni Chowk is famously known as the Asia's largest wholesale spice market. But, not just this, the place is also known to be a good place to buy groceries at wholesale prices. This market is operating since 17th century near the majestic Red Fort of Delhi. Khari Baoli was once a stepwell built during the Mughal empire; it is now a spice market that allows you to choose from a variety of spices both local and exotic. But, if you are not aware of what spice does what and how they can enhance your dishes, then worry not as the shopkeepers there will proudly tell you the origin and qualities of every spice on the stack.
(Also Read: 6 Local Markets You Must Visit in India if You Love Food)
Khari Baoli is famously known as the Asia's largest wholesale spice market.

Delhi Organic Farmers' Market

A weekly market that sets up on every Sunday from 9am till 12pm at The Park Hotel, Delhi Organic Farmers' Market is a little paradise for the ones who are super health conscious and worry about where their food is coming from. This is a perfect place to get farm veggies that are pesticide-free and grown using traditional farming techniques. But not just that, you also have variety of herb saplings and pickles to pick from, and all of this at very affordable prices. And, as they say, shopping and snacking go hand-in-hand, you can fuel yourself with small munchies like ragi biscuits and ripe aam panna while picking your perfect veggies.

Delhi Organic Farmers' Market offers farm veggies that are pesticide-free and grown using traditional farming techniques. ​

French Farm

A venture started by a Frenchman, Roger Langbour in 1994, French Farm is known for its high quality organic food. Langbour, who was posted at French Embassy in Delhi in the 70s, fell in love with the city, but was a little disappointed with the quality of the meat, and that's when he decided to open an organic farm of his own and named it French Farm. The farm sells some rare livestock that are rare to find in the city like Peking ducks, chicken, turkey and pigs. Moreover, you can find some exotic organic veggies and herbs, and the best part is that you can also order them over the phone.

CR Park Fish Market

The swanky neighbourhood of CR Park in south Delhi is known as mini Kolkata of Delhi. And why not, the place is home to a bustling Bengali community and famous for its fish market. The moment you enter the market, you will find the best stock of variety of fish like Ilish (Hilsa), Katla (Bengal Carp), Rui (Rohu) and other seafood like tiger prawns, lobsters and crabs. The market is open from 10 am to 10 pm.

(Also Read: 7 Hard To Beat Reasons to Have More Fish)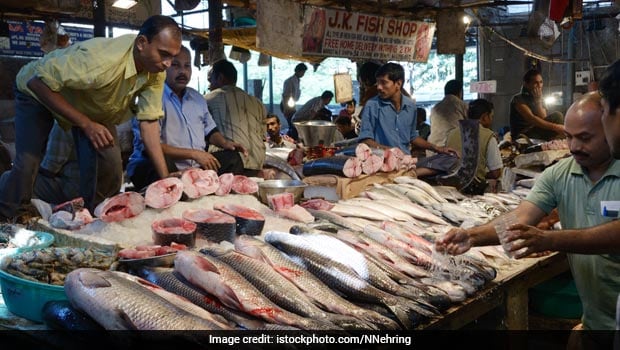 Find the best stock of variety of fish at CR Park fish market​.

INA Market

The Indian National Army Market is one of the most famous food markets in Delhi. Nestled in the centre of south Delhi, the market is small and compact and offers everything you need in your kitchen; from fresh meat and seafood, grocery items, fruits and vegetables to spices, liquor and home supplies. Extra brownie points for its fancy neighbour. You can head to the famous Dilli Haat to sample some amazing food at its regional food stalls, before or after your food shopping at INA Market.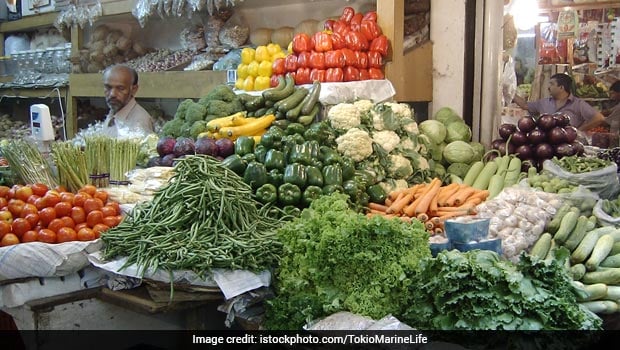 INA Market is one of the most famous food markets in Delhi.

So, if you're looking for fresh organic veggies or chicken, or those special spices and herbs to make your dishes even more exotic, you know where to find them.


Delhi is one city that offers an exciting blend of old and new. On one side you have plush green towns with broad roads, city-sized shopping malls with modern architecture and exciting nightlife with lively cafes and excellent restaurants. Whereas on the other side of the city, you have narrow cobbled streets, buzzing old bazaars, stunning historical structures and whitewashed colonies. Delhi is a unique city in every aspect of life, be it its people, culture, traditions or festivals. And, when it comes to food, Delhi's love for food is unbeatable, where Delhiites are always on the quest for the freshest and lip-smacking food and ingredients. From
About Shubham BhatnagarYou can often find Shubham at a small authentic Chinese or Italian restaurant sampling exotic foods and sipping a glass of wine, but he will wolf down a plate of piping hot samosas with equal gusto. However, his love for homemade food trumps all.